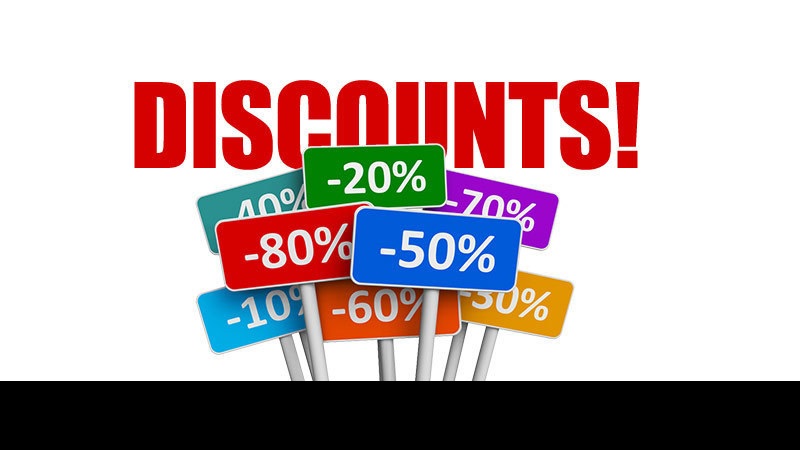 VPCART supports numerous ways to give customers discounts:
Customer-based pricing

Customer pricing by product lookup

Quantity based pricing

Overall discount for a customer

Discount Coupons

Gift Certificates

Sales Groups (groups of products) that can be a group for quantity discounts

Loyalty Points system
Customer-Based Pricing
This form of discount allows you to specify different types of customers such as a wholesale, retail, reseller, or whatever you choose. Each can see a different price for the same product.
Customer-Based Pricing by Lookup
This allows you to specify specific products or categories of products that are discounted for specific customers.
Customer overall discount
For customer based discounts, if you specify a percent in the customer record and the customer logs in, the discount is automatically supplied to all purchases and appears as a separate line item.
Quantity Based Pricing
You specify a set of ranges for a specific product or a category of products. VP-CART will automatically alter the product prices based on the rules in the table. Products can be grouped so that purchasing a number from the group can achieve the limit where the discount applies.
Discount coupons
Offer a way to give a customer a fixed amount or a percent discount on an order, specific products or a range of products or categories. Coupons can be limited by count (e.g. for the first 100 customers), by date or by both.
Gift Certificates
Normally purchased by one customer for another customer. Gift certificates can be used over and over until the amount is used up.
Click here for more information on gift certificates.
Points Loyalty System
VPCART Rewards allows the merchant to offer a loyalty system. The customer accumulates points by buying goods at your store. At some point, the customer can redeem all or some of their points.