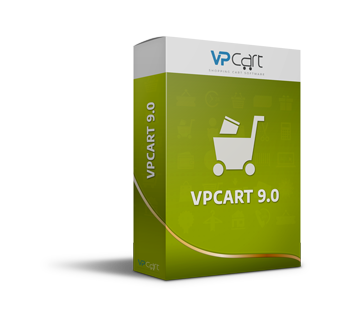 VPCart Deluxe
includes all of the features of Plus, as well as add-on modules that are essential for many businesses. The Deluxe package gives you savings of up to US$195; along with 50 support points* and free upgrade for 12 months. So no matter how sophisticated your online store, VPCart Deluxe provides a solution for you.
VPCart Deluxe
The Deluxe Pac comes with all of our modules included as standard. You can view the Deluxe Pac features in our Comparison Page.
SEO Manager
Rank Higher, stand out from the competition, equip yourself with an extremely powerful tool to assist you in marketing your site online. Take control of how Search Engines sees your store and get real-time feedbacks
The SEO Manager includes Google Site Map Generator, Google Base Feed and a dynamic URL Rewriter for friendly URLs.
Gift Registry
Gift Registry is ideal for weddings, anniversaries, birthdays, Christmas wish lists and general events. Your customers can select items from your online store for family and friends to check out and purchase pre-selected items.
Modify the registry at any time by adding or deleting items.
View which items have been bought and which remain.
Ship to yourself, your partner or to a third party.
Automatically sends thank you notes on each purchase, with a personalized message that you create.
Get notifications for each purchase.
PIN Number
The PIN number enhancement sends information to customers, such as PIN numbers or other information. It is used primarily to sell phone cards on the Internet but can be used to send other unique product details.
At the end of an order, a PIN number is allocated to each product purchase and emailed to the customer.
The PIN Number is then marked 'used.'
PIN Numbers are included in the merchant confirmation.
When PIN numbers reach a low level, a warning is sent to the merchant.
When PIN Numbers reach a critical level, another warning is sent to the merchant.
Recurring Billing
The recurring billing facility adds the option to sell products, such as subscriptions, which require that you bill the customer on a periodic basis, such as weekly, monthly or yearly. Billings can be set up automatically when a customer purchases a product from the shop, or it can be manually created.
The facilities of the recurring billing system include:
Automatic creation of recurring billing on the purchase of a product.
The manual set-up of recurring billing for a customer.
Ability to pay for the bill using any payment method that the shop currently accepts.
Ability to set up any number of billing installments.
Installment type can be set as weekly, monthly, yearly or any number of days.
Customers receive bills via email with a template that you create.
Customer pays for the bill using your VPCart StoreFront.
PCI Compatibility
PCI Compliance is the latest in security certification now being sought by banks, merchant providers and consumers. VPCart is compatible with PCI Compliance requirements and can be deployed as part of a certified system.**Please read the PCI FAQ for more information.
Points Rewards
VPCart Rewards allow the merchant to offer a loyalty system.
The customer accumulates points by buying goods at your store. At some point, the customer can redeem some or all of their points through the self-service customer admin system. The Rewards System has the following features:
The merchant must decide on the type of reward, coupon or gift certificate. Only one type of reward is allowed in a shop. The merchant decides the conversion rate of points to currency.
Points can be used to purchase products or converted to gift certificates or discount coupons.
The conversion rate of points to currency is set by the merchant.
A customer can select the number of points to be converted.
A customer can review the number of points available to be converted.
Mail is sent to both customer and merchant when a conversion is made.
Merchant adds/removes points.
Anti-hacker checks and order validation is included.
Image Asset Manager
The Image Asset Manager allows you to control your images on the server and easily use them in multiple pages through our powerful Content Management System.
Server Requirements
Windows server (IIS)***
Active Server Pages (ASP)
30MB disk space
Access, SQL Server or MySQL
*The Deluxe Pac comes bundled with 50 free support points for use in our online Help Desk. Please note that these support points will expire 12 months after the date of purchase.
**Successful PCI Certification relies on multiple factors, including hosting environment, business practices, configuration, and payment gateway provider. Successful PCI compliant deployment of VPCart is the sole responsibility of the end user.
***VPCart will run on 64-bit servers. However, you must set compatibility mode to 32-bit in IIS.