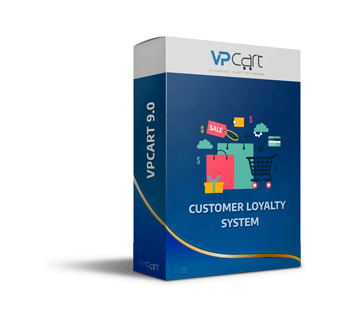 Customer Loyalty Reward System
VPCart's Customer Loyalty Reward System allows the merchant to offer rewards to loyal customer.
The customer accumulates points by buying goods at your store. At some point, the customer can redeem all or some of their points. The Customer Loyalty Reward System has the following features:
Points can be converted to gift certificate or discount coupon
Conversion rate of points to currency is set by the merchant
Customer can select the number of points to be converted
Customer can review number of points available to be converted
Mail is sent to both customer and merchant when a conversion is made
Merchant adds/removes points
Anti Hacker checks and order validation is included
The merchant must decide on the type of reward, coupon or gift certificate. Only one type of reward is allowed in a shop. The merchant decides the conversion rate of points to currency.
Costs
The Customer Loyalty Reward System is an add-on to VPCart Plus and is included in the Deluxe Pac. It comes with full source code and documentation and installs in minutes. Compatible with version 7.xx to 9.xx
The VPCart Customer Loyalty Reward System costs just US$75.00