VPCart Upgrade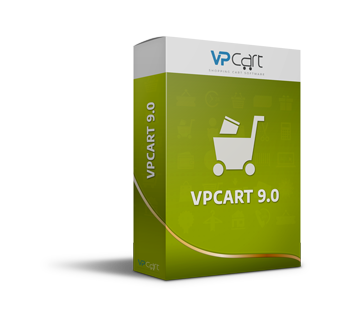 VP-Cart Customers receive 12 months FREE access to software upgrades and our extensive range of add-ons.
If you purchased the VP-Cart Shopping Cart in the past 12 months, then the software upgrade will be free.
If you enter your details below and are prompted to purchase a license extension, please ensure you are using your latest Order ID (from your last purchase or license extension).
If you continue to have problems please contact us and our sales team will be happy to help out.
VP-Cart 900 Updates
If you already have version 9.00 running then you can download the very latest cumulative patch from our Update Page
For more information on VP-Cart 9.00 please see VPCart 9.00 - Features.
If your 12 months license period has expired, you can purchase a license extension to receive your copy of the latest version or extend your access to our range of add-ons.
Not only do you receive the latest copy of VP-Cart 9.00, but you also get access to our extensive range of free add-ons.
Plus you also receive an extra 50 points of included free support to access our dedicated support team!
For more information on VP-Cart 9.00, please go to VPCart 9.00 - Planning and Features
Current License Extension prices are:
VP-Cart Value: US$199.00
VP-Cart Plus!: US$249.00
VP-Cart Deluxe: US$399.00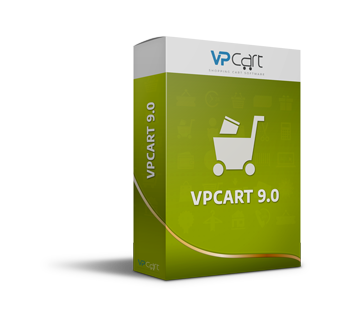 Do I get a free upgrade to VPCart 9.00?
Upgrades are free for one year from the original date of purchase of the VPCart Shopping Cart. We provide a self service upgrade facility and so it is your choice on when or if to upgrade.
Why can't I download from your Download Center? It is telling me my order is too old.
We offer access to our Download Center for 12 months after purchase. Once the 12 months has expired you can extend your license and receive a further 12 months access to all of our included add-ons.
How much will the VPCart upgrade cost?
If you purchased VPCart more than a year ago and decide to upgrade, there will be a fee. This fee pays for the many years of design, coding, testing and documenting the new features and facilities you will be receiving.
If upgrading and also going to a higher package there is an extra fee.
| | |
| --- | --- |
| Upgrade from Value to Value | $199.00 |
| Upgrade from Plus to Plus | $249.00 |
| Upgrade from Deluxe to Deluxe | $399.00 |
| Upgrade from Value to Plus | $439.00 |
| Upgrade from Value to Deluxe | $739.00 |
| Upgrade from Plus to Deluxe | $589.00 |

To experience some of the many fantastic features of VPCart 9.00 and discover how our shopping cart software package can benefit you, take our Online Demo for a test drive!
Support Points
When you renew your VPCart license you receive a FREE 50 point support package. So we can help you sort out any issues you may be having installing/navigating our fantastic new shopping cart software. You can use your support points for 12 months in our helpdesk.
The LITE version was discontinued in version 6.00 so all LITE users will be upgraded to VPCart Value Pac.
This price is to upgrade from an earlier version of the original product purchased, not to upgrade to the higher level version. The price to upgrade to a higher package is displayed as an option during the upgrade process.
The upgrade price will be increasing with the release of VPCart 9.00.
The Starter Extras Pack was discontinued in Version 6.50 so all Starter Extras users will be upgraded to the Value package. The upgrade price for Extras to Value will not be the same as Value to Value. Please enter your order id to see the cost to upgrade your Starter Extras Pac licence.
The upgrade fee listed above covers the software license renewal. Upgrading the actual store is a separate task which can be handled from your side using our Upgrade Wizard for simple upgrades or we also offer professional services to assist with this if required.
Support points expire after 12 months if not used.