Shopping Cart Technical Support
VPCART understands how important support is, especially to users who are new to e-commerce and the Internet in general. We provide a number of free online resources that you can use plus you can contact us at our Online Help Desk Ticketing System if you need human assistance.
If you have a pre-sales or general non-support query please go to our contact page and our sales team will be happy to assist.
Security Patches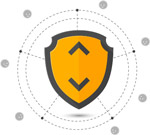 Keep your VPCart site up-to-date and secure by ensuring all of the latest patches are applied. Our security page provides a great deal of security information, as well as the latest patches. You should visit this page regularly and it is important that you read through everything before sending your website live.
Click here to access the security updates page.
User Manual & Online Guides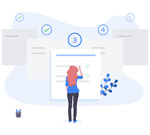 In response to customer requests, we now have an online user manual which covers all of the features and configurations in the VPCART software. For some of your more specific technical questions about VPCART and tips & tricks, refer to our online helpnotes for details. The search facility will ensure you can find the answers you need quickly.
Click here to access our user guides.
Click here to access the online Helpnotes.
Customer Community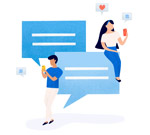 With our online community, you can correspond and share ideas with thousands of other VP-CART users and access some common inquiries regarding VPCART. It is also a great resource to give you more information on how to get the most out of your VPCART software.
Click here to access the customer community.
Online Helpdesk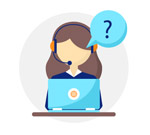 If you have checked the above resources but still can't find a solution, then you can send a request to our dedicated support team. Our support desk is manned for 24 hours a day Monday to Friday by our dedicated team of support professionals. We aim to answer all questions within 6 hours and all tickets are dealt with within 24 hours during the week.
Click here to access the online helpdesk.
Support Points
Our online helpdesk system is charged via a 'user pays' Support Points System.
Click here for more information on the Support Points System.
Purchasing Points
If you need extra points or you are a new user and need help you can Purchase Support Points here.