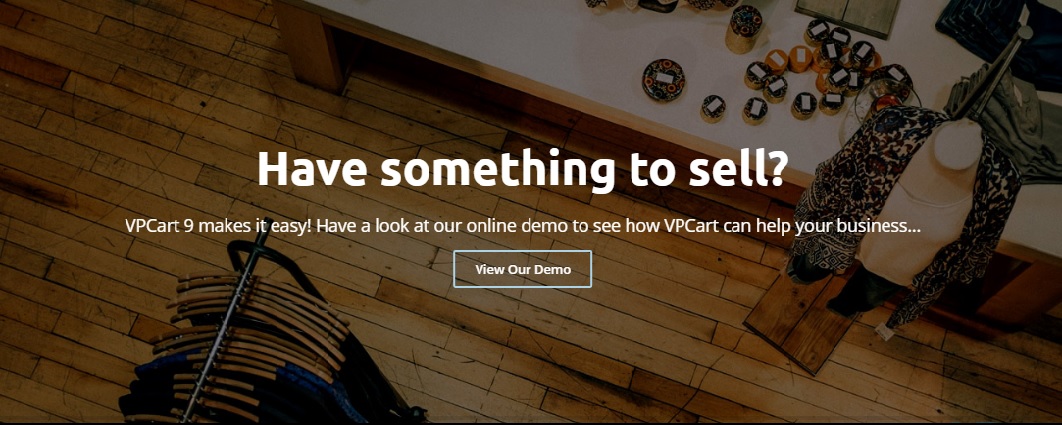 VP-CART is an all-in-one hosted eCommerce solution - suitable for the business owner who wants to get up and running with minimum fuss. With VPCART Storefront you can,
Create and customize an online store

Sell in multiple places, including web, mobile, social media, online marketplaces, brick-and-mortar locations, and pop-up shops
How does It work?
It does not matter if you are just starting a business or you have an established business and want to grow, VPCART can help you. Even if you know what you're selling already, it may give you some ideas for other services you could sell to grow your business.
It's entirely easy to install.

It also has an open-source package, so you'll find a massive library of themes, add-ons, and more.

It's straightforward to use and built with complete beginners in mind. Giving you full control over the final design,

Your store is mobile-friendly right out of the box, so it will look and perform great no matter what devices your visitors are using to shop.
We also provide web hosting services and our hosting is far superior to many other hosting services available on the market. Because we have developed the shopping cart software ourselves, we have ensured our hosting services have been geared to provide optimum performance, with guaranteed stability, speed, and security.
VP-CART can be used in almost every country in the world. And we currently support the following languages English, Chinese (Simplified), Chinese (Traditional), Danish, Dutch, Finnish, French, German, Hindi, Italian, Japanese, Korean, Norwegian, Portuguese (Brazil), Portuguese (Portugal), Spanish, Swedish, Thai, and Turkish.
So it is your choice to use VP-CART as is, integrate with your existing web, or customize it to suit and start selling. Need more information, kindly send us an email.