The Importance of Shipping Insurance During the Holiday Season
Tuesday, November 3, 2020
I had a lengthy discussion with a friend of mine recently and she was particularly angry about how customers' shipments from her store were destroyed as a result of the recent civil unrest (#ENDSARS) in her State of residence. To be honest with you guys, I was not ignorant of this incident however, as a business-minded person I had to ask her, "Did you get shipping insurance for those goods especially with the holiday season?" and her answer was No.
Online Entrepreneurs work hard all year to engage with their customers, offer promotions, and land sales, all leading up to the big one — holiday shopping. Nevertheless, the entire experience can be ruined all in the last few moments if the package does not arrive within the expected number of business days. This time of year is not only stressful for consumers if the package doesn't arrive but for brands as well hoping to keep their customers happy.
With most of the world still dealing with the impact of Covid-19, this year's holiday shipping demand is projected to be so high that the three major carriers, USPS, FedEx, and UPS, have all announced they'll no longer have a flat rate and instead will have holiday shipping surcharges. Holiday shipping deadlines will likely have to be earlier in the year.
What is Shipping Insurance?
Like I shared earlier, my friend lost most of her shipped goods as a result of one singular unforeseen incident in her country. To put it simply, Shipping doesn't always go accordingly. Packages are sometimes stolen, lost, or damaged in the process and that can really snatch away the customer's holiday cheer. Carriers aren't perfect and the cost of that can be significant for shoppers and merchants alike.
According to Wikipedia Shipping insurance is a service that may reimburse senders whose parcels are lost, stolen, and/or damaged in transit.
In Canada and the US, shipping insurance is offered by postal services, courier companies, and shipping-insurance companies.
When the parcel is insured, the insurance holder will be reimbursed for the declared value of the items in the package.
The declared value is important to understand. The declared value is based on the value of the goods in the package. Let's say you're shipping or receiving $75 of merchandise and it gets lost, the insurance holder will be reimbursed. If a buyer is reimbursed, it is likely through a refund or a no-charge reorder. If a sender is reimbursed, it's through money back for the sold goods.
Depending on the carrier, some packages are always covered. For domestic shipping carriers, FedEx and UPS, all packages are insured up to $100 of value at no cost. Below is a chart of included insurance values for the three main domestic carriers in the United States:
Carrier

Service

Included insurance package value

UPS

All

Up to $100

FedEx

All

Up to $100

USPS

Priority Mail (domestic)

Up to $100 (CPP) and up to $50 (CBP)

Priority Mail (international), Priority Mail Express (domestic and international)

Up to $200

First Class Mail (domestic and international, Media Mail, Parcel Select

Not included
But some packages cannot be insured. Commonly uninsurable products are currency and other financial instruments, gemstones, hazardous materials, and high-value items that may have a lower coverage limit than others (for example, flat-screen televisions are only insured up to $1,000).
Basically, there are two categories of shipping insurance, buyer and seller. The basic difference is: the consumer funds buyer shipping insurance and seller shipping insurance are sender-funded.
Why You Need Shipping Insurance for Your Brand
While it may seem like a high cost, the positive impacts will be far greater. Here are four reasons why it's in brands' best interest to pick up the insurance costs:
1. Mitigate the risks of costly theft, loss, or damage.
The first and most apparent benefit of shipping insurance for businesses is risk mitigation. If a product is uninsured and gets lost, stolen, or damaged, typically the seller is on the hook to cover the costs. They'll have to fully absorb the mailing and product costs to ship another product out to the customer. With insurance, the value of the package is reimbursed in these cases. Sellers can protect their bottom line while keeping the customer happy.
2. Protect your brand image at a lower cost.
A negative post-purchase experience such as an unresolved stolen, damaged, or lost package will likely lend itself to angry customers, poor word of mouth, social media backlash, and a customer who will not return. To keep your customers happy, investing in their experience can ensure (pun intended) your brand's reputation. Sellers can think of it this way: Choose between covering the full price of a product or the cost of insurance to keep customers happy and your brand reputation protected. By offering shipping insurance, they keep that friendliness intact through strong customer service and problem resolution if things do go awry.
3. Increase your revenue.
A positive experience will bring your customers back and increase their brand loyalty. By providing a great customer experience through every customer touchpoint, including product delivery, you'll keep customers coming back. The relatively low cost of shipping insurance will protect the customer experience after purchase, while likely creating increased revenue in the future through higher customer lifetime value, as well as positive word-of-mouth marketing.
4. Ease of use and peace of mind.
Many insurance carriers now offer simplified claim filing processes — some even let you file one-click claims. This ease of use leads to even more positive experiences as customers no longer have to fill out page-long insurance claims or deal with lengthy approval processes. All of this offers consumers and brands peace of mind — consumers' packages will arrive and brands' bottom line is protected.
What Are the Risks if You Don't Use Shipping Insurance?
Without shipping insurance, there is considerable risk to your order fulfillment process. But not all risk is created equally. These two considerations will guide sellers in their decision making for whether or not they should purchase shipping insurance. Considering these factors, brands can be even more cost-effective in determining their risk level and whether or not they should mitigate.
1. Item types.
The risk of the failed delivery service is dependent on the type of products. Some categories are more likely to be stolen than others. Designer brands, items that are more likely to be resold or pawned, and small and lightweight packages are some examples of the types of items that are most likely to be stolen. Porch pirates look for packaging or return labels with brand names, so a best practice would be avoiding an exterior box that showcases a flashy brand name or shipping labels that indicate what's inside.
2. Destination.
The risk of failed delivery is also dependent on where the products are being delivered. Some areas are simply riskier to send to. As you may guess, highly populated urban areas face the most package theft, but suburban and rural areas aren't out of the woods either. Porch pirates will often follow delivery trucks and steal the package moments after it's dropped at the door, unseen by anyone. Adding tracking or signature requirements can help minimize this risk, but even then many carriers impose coverage limits. When shipping internationally, the best practice is always to insure the order, as customs adds another risk factor.
3. Timing.
The risk of a failed home delivery also depends on the time of year the order is placed. Unfortunately, the most wonderful time of the year is also the season when a high percentage of packages get stolen. An influx of online shopping translates into an influx of package theft. The holiday shopping season is a much riskier time for package theft than other times of the year.
Shipstation Module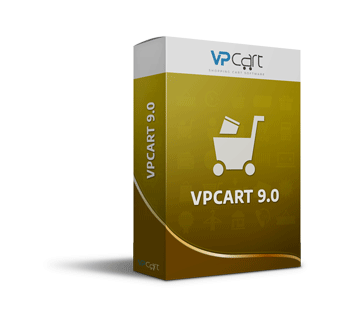 Conclusion
The holidays are almost upon us (have you seen any Christmas decor up already in stores?) and brands must prepare quickly to be ready for the holiday shopping season, especially a season that will lean into the digital buying experience like never before. To be ready for Black Friday and Cyber Monday, brands must create positive experiences across the entire customer journey to win customer loyalty and outperform their competition this holiday season.
One of the best ways to create positive customer experiences during the post-purchase part of the customer journey is to provide easy, generous policies in the case of loss, theft, or damage. Such an experience can be costly to brands, so investing in shipping insurance can be a great protection to take responsibility for their products until they reach the customers' hands.
The VPCART Angle
Do you know that VPCART comes with Ajax Shipping in the customer checkout form (shopcustomer.asp). Ajax shipping will populate any available shipping methods all in one dropdown menu.
Any shipping data methods that merchant sets up in the admin will be displayed together with other real-time shipping if it exists.
The dropdown menu will be populated with the name of the shipping method and also the price for that shipping method as calculated for a particular customer.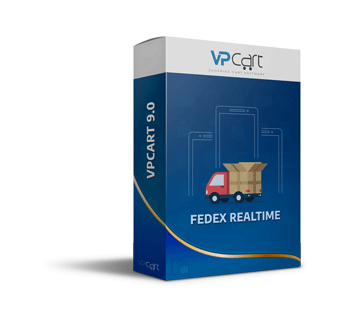 Comments