Reopening Your small business Post Lock down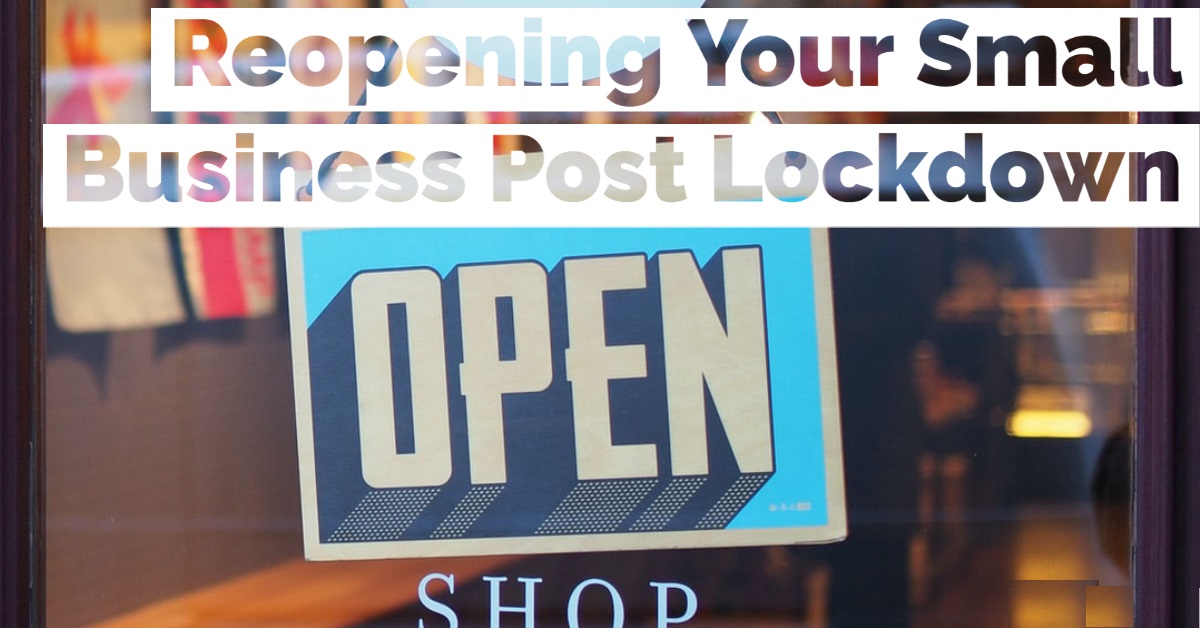 9mins Read
The year 2020 not only brought a new decade but also brought a new mysterious pneumonia-like virus outbreak known as the novel Coronavirus (COVID-19). With the number of cases continuously increasing daily, the World Health Organization declared the novel COVID-19 a worldwide pandemic.
Millions of people worldwide have been affected in one way or another by this outbreak. With over 4.2 million+ confirmed cases around the globe, it's apparent that the outbreak was indeed something to be worried about. This lead to the lockdown of individual economies across the globe to curtail against the widespread of the pandemic.
As a result of this action, many businesses around the world were forced to change their working conditions and some even had to shut down.
Well, the good news is that the numbers are gradually reducing and businesses are beginning to open up after the economy was shut down due to fears of the pandemic. Though, there is a lot of uncertainty in business, which is why you have to have that certainty that others don't. Certainty is the new currency. If you have the certainty as a leader, your team will get behind you. When other business owners are wishing and hoping that things get better, a leader steps in with a plan to make things better.
Steps To Reopening Your Small Business Post-Coronavirus Lockdowns
If you're a small business owner, you may be somewhat anxious to reopen your business and get revenue flowing again. Here are tips to get you started.
Put a plan in place to keep your employees safe
Recent research conducted by Accenture found that over 64% of the global workforce is facing high anxiety over their job security. Others are worried that traditional social interaction may no longer be possible. So, before you can open back up for business, you will need to have protocols in place to keep your employees safe and healthy. For a start, you'll want to rethink your "business as usual" cleaning schedule and practices. You could also check out the CDC's guide to recommended cleaning and disinfecting protocols for public spaces.
You should also communicate frequently with your employees about the importance of staying home if they're not feeling well, even if their symptoms seem mild.
To put these changes into place, prepare a series of employee training covering these topics. You should also put contingency plans into place – and share them with your employees – on what next steps are if an employee becomes infected with coronavirus or comes into close contact with someone infected. These plans should include guidance on how to report potential exposure to the virus, alerting other employees who may need to quarantine, and what criteria must be met for employees to come back to work.
Put a plan in place to ensure customers safety
If your business depends on high foot traffic from customers, you may need to go beyond PPE and stringent cleaning to make your location safe for visitors. First, review your local, state, and federal guidelines on new capacity limits for your business location – in many places, these are now capped at below 50% of your normal capacity. Depending on your state's guidance, you may also decide to go above and beyond to ensure social distancing in your location.
To ensure customers are following your guidelines, you may want to consider dedicating one staff member to monitoring capacity in your location. If the budget allows, you could even offer masks to your customers. You may also want to request that customers avoid visiting your location if they are experiencing any symptoms.
Communicate with your customers regularly
Communicate with your customers regularly to reassure them that you are still open for business, as well as share with them your new health and safety protocols. If you have an email marketing platform in place, you may want to consider starting a weekly email to customers highlighting any changes in your business.
You can use these regular communications with your customers to remind them of any services or products you're offering as well. For example, if you put into place delivery, pickup, or virtual services during lockdowns, remind your customers of these options.
Don't relent on pickup services even after your business reopens
Some of your customers may be reluctant to get back to their habits until they feel the outbreak is more controlled. Continuing the pick-up or delivery services can give you a second stream of revenue to rely upon while your "brick and mortar" revenue recovers.
It will be to your advantage if you encourage your customers to continue to use these contactless services can help keep your staff safer, as well as your customers. These services will also allow you to continue serving your customers in high-risk groups who are still limiting social contact.
Rethink your products and business model long term
Unfortunately, the impact of COVID-19 will be felt by small businesses for the foreseeable future. To ensure your business survives, you'll need to consider long term changes to adapt. This can mean investing even more on your virtual, pickup, and delivery services to make that a larger part of your business. Or, if you haven't invested much in your digital presence – like your website and social media pages – now is the time to ramp up in this area. You may want to consider implementing an e-commerce platform on your website to make it even easier for customers to purchase from you online.
Rethinking your Marketing Strategy
It's extremely important to lay out your marketing strategies and make sure they align with helping you to reopen your business. Here are several marketing strategies to consider implementing into your business plan:
Assess Your Competitors and What Marketing Strategy they are utilizing – Study both local competitors and ones in other regions where the COVID-19 situation may be different. It's important to get a broad range of marketing and communications examples and gauge whether customers are reacting positively or negatively.
Reach Out – If you find yourself in need of inspiration and encouragement, don't hesitate to reach out (virtually) to your community of fellow entrepreneurs. Try to set aside some time to share a few stories, trade information about what's working well, and build a stronger sense of camaraderie with those around you. You can even chat with other non-competing companies to see what they're doing and what marketing strategies they're using during these times.
Create Updated Marketing Strategies That Reflect Your Customers' Current Needs – Successful marketing in the COVID-19 era means shying away from overly promotional messaging and speaking to the current reality and experiences your customers are facing.
Connect With Your Customers – It's extremely important to connect with your customers and be a positive part of their consumption. Be loyal to your customers so they'll be loyal to your company. It's important to ensure a good customer experience during times of uncertainty. Moreover, strengthen your bonds with your community and customers. Right now, a lot of people are adjusting to new daily routines. For some, that might mean working from home, for others, that might also mean taking care of (or homeschooling) their children. If you're able to provide any resources or services—even if it's just a free, downloadable coloring book to help keep kids entertained—consider creating a landing page to help you easily share it with those in your community.
Ramp Up Your Social Media Presence – Your customers are already on social media, but these days, they're likely checking in much more frequently to get the latest updates on the virus. Whether you're posting about the virus specifically or trying to offer light, positive content to help lift people's minds off the panic, it can be helpful to increase your posting frequency to ensure you are showing up in their news feeds.
Increase the Focus of Your Digital Channels – It's time to focus on serving your customers through digital channels. You may already offer phone and email support to your customers, but now is the time to increase your customer service capabilities and ensure your patrons can reach you — no matter where they are. Social media is a good place to start, as you can offer the option to chat via Facebook Messenger, Twitter, Whatsapp, and other instant messaging platforms. You can also offer video conferencing options through Skype or FaceTime, so your customers can get that "face-to-face" feel without actually being there in-person.
Be Intentional and Create Meaningful Content – With so many people confined to their homes right now, many people are spending more time online. Focus on creating meaningful content that resonates with your audience. Be sure to consider the context and timing, however; not every message is appropriate for every channel. You can achieve this easily with the following tips,
Send an email to let your customers know you're thinking about them and can't wait to see them again. While you're at it, you can even plan and create a newsletter to welcome new customers when you're open for business again.
Get interactive with your audience. Try posting a few videos on social media channels to show off your upcoming products, discuss your plans for the coming months, or just chat about how you're doing.
You can create a series of helpful and SEO-friendly blog posts. If you're knowledgeable about a certain subject and you've always wanted to share what you know with others, now's the time to start organizing your ideas.
Demonstrate How Your Company Brings and Adds Value to Its Customers – Have a message and dig deep. Remind your customers why they fell in love with your brand in the first place. Show them how your company will add to their lives. Make sure you're looking at what unique value your business can offer to people during this time. Let your consumers know that your company understands them by humanizing the company. Show gratitude and show what your business is doing proactively. Remember, loyal customers, make up the majority of your company's profit. Follow the 80-20 law, for instance, 20% of customers can make up 80% of your profit.
Plan social content that provides audiences with a look at the human side of your business, like a weekly "meet the staff" feature that introduces folks to your team or a behind-the-scenes look at how you make your products or a quarterly webinar on help programs to help improve their business.
Staying Prepared for Any Obstacles
Change they say is the most constant thing in life and as we can all agree, a business that fails to plan for those changes us planning to fail
Anticipate and Prepare for Challenges – Like many things in life, no matter how prepared you think you are, there will always be obstacles that come your way that you weren't necessarily ready for. You may find that some elements of reopening your business are more difficult than you expected. You may need to change directions quickly and make swift decisions to overcome obstacles.
Check-in With Your Employees – During your first few weeks of operating "normally" again, frequently chat with your staff and check-in with how things are going and how they're feeling overall. It's important your employees feel valued, especially during this time of uncertainty. See if there's anything you can do to make their jobs easier or give them greater peace of mind about their health and safety. Who better to receive feedback from, than the people working for you?
Create Various Ways to Receive Feedback – Listening to your employees, customers, vendors, and partners during this time is critical for your future success. Have one-on-one conversations, share polls on social media, and send out anonymous surveys via email to encourage your stakeholders to share their thoughts. Create formal and informal ways of collecting feedback.
Analyze Your Sales Data, Customer Behavior, and ROI – It's important to know that your numbers most likely won't bounce back right away, especially if you've changed your product or service offering. That, however, doesn't mean they won't eventually. Keep an eye on your business analytics to understand what's working and what's not.
Pay attention to the Overall Community – Pay attention to what customers are saying about you as everyone adjusts to your industry's operational changes. Take a look at what they're saying about your competitors too, as this may help you make adjustments! Moreover, take customer suggestions seriously and always acknowledge anyone who mentions your business directly. Show your gratitude to your customers.
Respond and Adjust Your Strategy
As a business owner, you need to be able to respond and adjust your strategy accordingly.
Use Feedback You Receive to Make Adjustments Where Necessary – Your employees and customers may be feeling apprehensive and nervous right now, so it's more important than ever to meet their needs. Do what you can to adjust your operations in response to stakeholder feedback. Use the feedback you receive to your advantage and prove to your employees and customers that you can adapt and appreciate them enough to listen to their opinions. Show that you value what they have to say and make improvements.
Communicate Changes in a Timely and Transparent Manner – Let people know what's happening and why. If appropriate, give credit to the employee or customer who inspired the change so your audience knows you're listening to them. Be honest and transparent with everyone to show that you understand and acknowledge what's happening around you, and you aren't solely focused on making a profit. Be timely with your responses as well. Also, be sure to communicate across a multitude of platforms to ensure that everyone can receive the updates and stay informed.
Continue Planning Your Path Back to Normalcy – Normalcy is not going to happen overnight. "normal" for you moving forward may look very different from what it looked like before the coronavirus pandemic. Your journey back to the volume of customers you had before may take time, but all your business can do is keep learning, growing, and evolving as new information becomes available. It's important to continuously research, learn, and adapt so that your business can be the best it can be.
In Conclusion
The reopening will be more than a restart. It will be the beginning of a new era of business. The rules have changed. Employee and customer behaviors have changed. ​​
But this creates new opportunities for organizations with the courage and foresight to change more than immediate needs demand.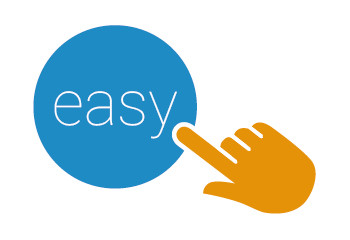 Comments