Increase your Website Conversion Rate with An Effective Shipping Strategy
Tuesday, February 25, 2020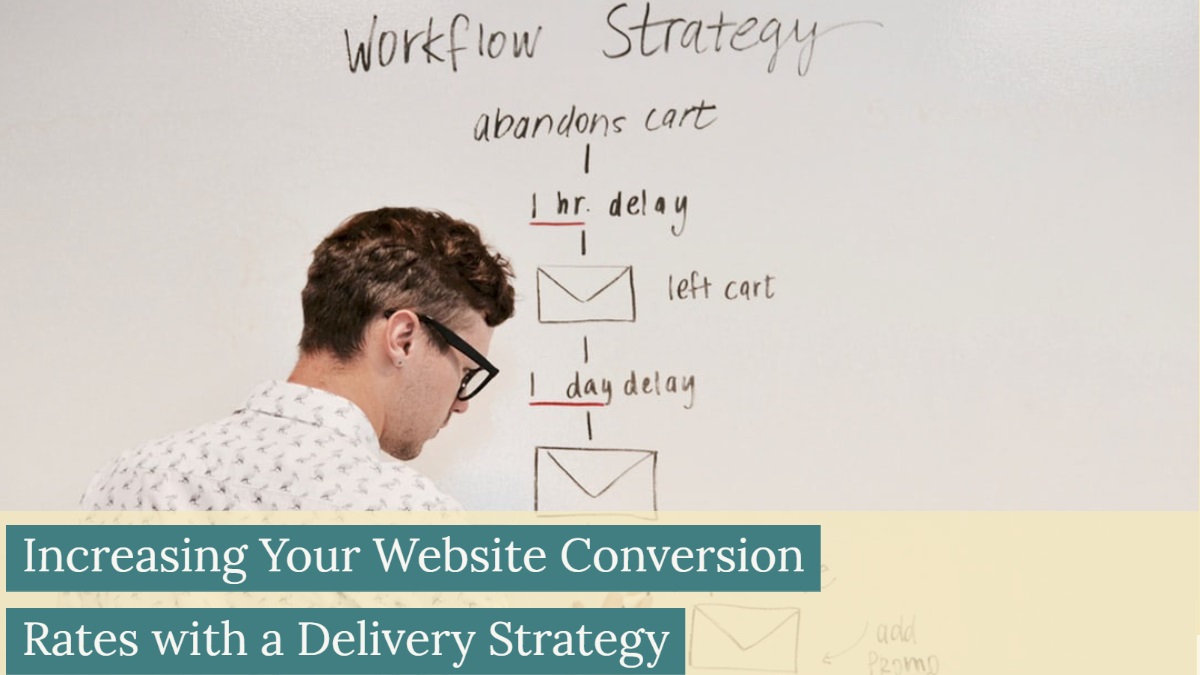 4mins Read
To put it simply, eCommerce shipping is services used for companies that sell products over the internet that make shipping their products more manageable and affordable. A delivery strategy, on the other hand, is putting in place the guidelines and approach that gets the products into your customers' hands.
Putting an effective eCommerce shipping strategy in place is one of the most impactful steps you can take to grow your business online. Establishing a shipping strategy for your online store lets you ensure that everyone involved in this pipeline knows what's going on and his or her part in the process.
Why It's Important
As a business owner, you should understand that your customer's experience with your brand is very important as it can make or break your relationship with them, and affect your sales. While you can control most aspects of your customer's experience, once you send off a package, a large part of that customer relationship is outsourced to whatever company you entrusted your shipping services to. If the package arrives late, in bad shape, or worse, not at all, you might not get a second chance to make a good first impression.
Therefore, it is obvious that you want to do business with someone reliable, but shipping costs can severely influence your bottom line with the time and money that they take. As well, expensive shipping costs can cause your customers to lose interest in completing their orders.
Which is why you have to firm up your delivery strategy to up your conversion rate, from shipping a customer's first purchase to securing repeat business, your delivery goal should be more than sending something by post or courier. It should be a chain of events made up of many opportunities.
So how can you adjust this for your Store?
You need to offer the delivery options your customers want. Do a quick survey to find out whether speed, convenience or cost is the most important for your customers. Then find the couriers who will help you deliver what the customers want.
The delivery space is one of the most exciting in eCommerce right now and the options for the smaller retailer are improving all the time - it's well worth scouting the marketplace at least once a year to make sure you have the best delivery service for your business.
Once you have the right services in place, make sure you are presenting them clearly on your website. You need to get it right in all these places:
On every page: a header with the headline offering, and then a link to the delivery options. Do not hide the prices.
Clear information on every product page. Is it in stock? When will it dispatch? Relevant postage prices.
Clearly explain it on the checkout and basket pages too.
Offers on delivery are one of the most powerful promotional tools you have. Any promotion is your opportunity to get the customer to do what you want them to do as cheaply as possible - in other words, with minimal impact on your margins. So use your most powerful tool only when it suits you to do so.
If you are already offering free P&P on everything, then use "Free upgrade to [better delivery service]" as the big promotion.
A permanent free Package & Postage offer of some sort can also be powerful. For example, if your average order value is $50, then give anyone who spends more than $50 free P&P.
How your delivery strategy can increase repeat purchases
In eCommerce, we are all looking to turn our buyers into repeat buyers. Your delivery strategy has a key part to play in this.
The first order someone places with you are about testing you out. Customers want to see if they can trust you - so you really must do a good job with the first online order.
That means you must deliver on your promise; the goods must be delivered as promised, in one piece, on time, with all the right things in the parcel.
And that's just the minimum you need to do. If it goes wrong, you need to be awesome at dealing with the issue - any issue is a great opportunity to build trust.
If you want to get the next order, you need to do more. Put a clear call to action into that parcel to ask for the next order and wow the customer.
Great calls to actions to put in a parcel could be:
a copy of your catalog (if you have one);
a leaflet featuring your bestselling products;
an offer such as free P&P on your next order, or a code for a discount on the next order.
If you cannot put anything extra in the parcel, see if you can put a promotional message on the dispatch paperwork.
If you want to impress the customer, you can:
Brand your packaging; this could be as simple as a sticker or a stamp (some find this helps recruit new customers when their parcels arrive in offices).
Include a surprise gift; it need not be big or complicated. A coaster, pen, sticker or bookmark can have a big impact.
Wrap the products nicely in tissue paper, etc, anything you can do to make the opening of that parcel feel so special.
Add a "packed by" card from the person who packed it - creating a human connection always helps.
Above all, when looking at how to increase your sales, never forget the power of delivery.
Comments