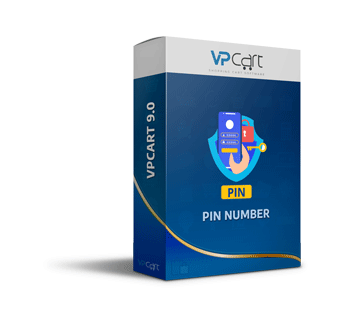 PIN Number
The PIN number enhancement sends information to the customer such as a PIN or other information. It is used primarily to sell phone cards over the Internet but can be used to send unique product details.
At the end of an order, a PIN number is allocated to each product purchased and e-mailed to the customer.
The PIN Number is then marked 'used.'
PIN Numbers are included in the merchant confirmation.
When PIN numbers reach a low level, a warning is sent to the merchant.
When PIN Numbers reach a critical level another warning is sent to the merchant.
The PIN Number add-on price is US$75.00
Requirements
The PIN Number add-on requires VP-CART Plus. It comes with new files and changes to an existing VP-CART file. It also includes scripts to build the PIN number table in your database.
>