VPCart LITE - Free Shopping Cart software download
VPCart LITE is a fully operational shopping cart which you can download and use for free.
It is designed to give you a feel for VPCart and show you what can be achieved with our software. VPCart LITE can run both on your local PC and a web hosting company. It can be used to run a shop and comes with all of the features you would expect from a free shopping cart plus we have included many of the great new features developed for VPCart 9.0.
The full versions of the VPCart shopping cart range from as little as US$295 up to US$795 for the deluxe edition. We are sure that you will find the Shopping Cart to suit your needs and budget.
Please click here to compare the powerful features of the VPCart shopping cart.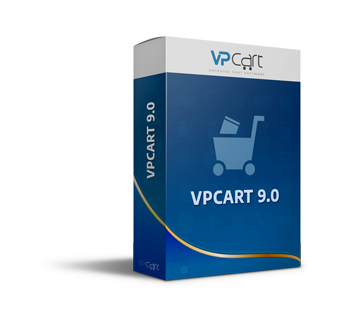 Click here to purchase the full version of VPCart.
Listed below is a summary of the main VPCart features and facilities that are NOT included in VPCart LITE. It is not an exhaustive list.
Language Packs

Electronic gateways from our extensive range

Real-time shipping and other add-ons

Support except for pre-sales questions

All customer and quantity discounting

Customer-based pricing

Most shipping algorithms except lookup

All template formatting for products and categories

Kit Configuration

Wishlists and saved carts

Stock Control

Shared SSL support

Encryption of credit cards

Credit card validation

Delivery address per product

Delivery shipping

Feature weights

Advanced Queries

Most reports except general sales report

Search term recording

Advanced anti-hacker checking

Auto attachments to e-mails

Auto-generation of download links

Automated Extended Descriptions of products

Most advanced language features and language switching

All features that are part of the Options Package.

Order tracking

Gift Certificates

Discount coupons

Emailing by templates

Affiliates

Project and Service payments

Secure Downloads

Product reviews

Mail to Suppliers

Bulk Import

Bulk stock updating

Static HTML generation

Opt-in mailing lists

SMS Support

Auto-generation of random products

Export tables
Many lesser features are also not included.