VPCart Security Patches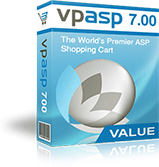 At VPCart we take site security very seriously.
We will release a security patch within 24 hours of being notified of any security issue in our software for version 7.0
We will be ceasing support for version 6.50 from January 31 2012.
No more updates are being released for Versions 6.50 and earlier.
We strongly recommend upgrading your site to use the latest release of our software for complete security.
The patches for version 6.50 contain all patches required to secure your site.
Please read the included readme.txt file very carefully for installation instructions before implementing these patches.
Please also review our Security Checklist, which will further help to secure your VPCart store.
We recommend downloading Winmerge from www.winmerge.org and merging your files against the patches to migrate any changes across.