Website downtime and the cost implication on your ecommerce business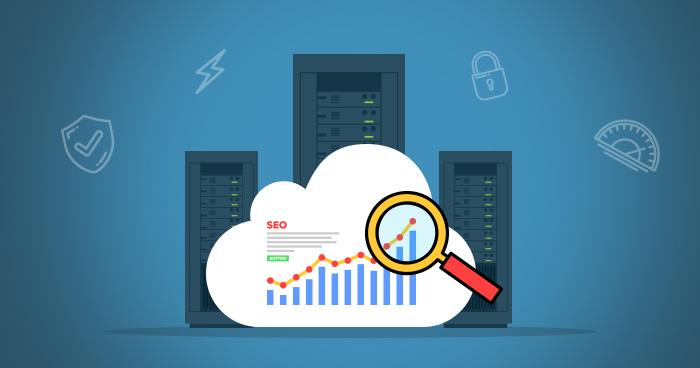 A recent study by Dun & Bradstreet found that nearly 60 percent of Fortune 500 companies experience a minimum of 1.6 hours of downtime every week. This was founded on the fact that the average uptime of 32 shared web hosting providers was 99.59%. That is approximately 35 hours 32 minutes of downtime per year, per website.
One of the main fears of every online business owner is having your website go down on you all of a sudden, apart from the psychological beat down, such an occurrence can cause the business brand to suffer more than you can possibly put in monetary terms. With commerce moving steadily toward an almost entirely digital experience, a minute's downtime might be a minute too long.
Most Online businesses face an impact on their top or bottom line when their websites go down. Few, however, are more directly affected by downtime than others, especially where it causes the overall revenue to grind to a halt with customers taking their business to other competing websites. For an online store owner, if you want to count the cost of downtime, you can start by looking at the direct impact on your revenue for a given period.
No matter what you are selling, your online store needs to have processes in place to ensure that you are operational around the clock, avoiding any consequences that go beyond revenue loss. In this blog post, we would be taking a look at how the costs of e-commerce downtime, as well as some of the steps online retailers, can take to mitigate against such unplanned outages:
Opportunity Considerations
In the world of digital real-time, downtime can be described as you turning away your customers at the door of your psychical store. It is like you giving your customers the perfect excuse to navigate away from your site and taking their business to your competition, costing you a lost sale and worse – potentially a lost customer. When your business income is totally dependent on the availability of your site, you need to put measures in place to ensure your business runs smoothly and continuously.
For a small business, you might be thinking that the short periods of downtime may not be so devastating, but imagine your store makes between $5000- $50,000 per hour, now let's calculate the financial impact when your store is down for 3-4hrs, still don't get it, here is another example. According to Gremlin, a provider of chaos engineering and failure testing tools, Amazon loses approximately $220,000 per minute of downtime. Even if your business doesn't run the risk of losing as much revenue as other major e-commerce stores like Amazon, you should always treat downtime with the urgency it demands.
First Impression always matters
It has been reported that it takes an average of 3secs for a customer to decide whether they want to shop with you or not. So just imagine what it is like for new customers that have no previous experience with your business, the initial impression plays a huge role in determining if you are having a repeat business with them or not. Nothing turns a prospective customer away faster than a website that keeps hanging or takes a longer time to load, it gives the impression that your company is not ready to conduct business. This places the need for a stable, predictable, and well-supported Hosting infrastructure at center stage.
While it's good to invest time into developing and improving the quality of your service, it's also equally as important to make sure you're investing time into the right hosting services that can successfully manage large shopping traffic at all time. It is recommended that you familiarize yourself on the differences between shared, VPS, cloud server hosting and dedicated server hosting.
Cost of Downtime
In the ultra-competitive world of digital commerce, it is very advisable for you to smoothen the transaction for the customers. Your reputation has to be good, if not impeccable. The online commerce industry is constantly evolving, with new players entering the market daily. Maintaining a stable e-commerce site that helps customers shop easily for products or services.
Selling digital products is wholly dependent on the uptime of your site. Not being able to guarantee this, puts your business at risk of losing a large amount of income in the event of extensive downtime.
Damage to SEO
Downtime can have a serious negative impact on your search engine rankings. It can impact your search performance, preventing shoppers from getting to your website for a time even after the incident has been resolved. By the time your site is up and running again, search engines may have given your competitors higher rankings due to their availability. Being in a time-sensitive and highly competitive industry, you don't want your website to be temporarily replaced with a site that is running especially if that site is a direct competitor.
Considering the amount of time you have invested in SEO ranking, you better make sure you protect your position in Google's index so you don't have to start your SEO efforts all over again.
So what can be done to protect your business against the potential cost and reputational damage of an outage?
Well, the good news is there are preemptive steps you can take to be better prepared and they are,
How good is your hosting platform? Is it a good fit for your website in terms of expected traffic numbers (both now and in the future), do your service provider have the professional expertise to help you out even at short notice. A good hosting provider should have automatic updates and malware scanning for your business
What level of uptime can your hosting provider realistically deliver? Uptime is a measure of reliability. In other words, it's the percentage of time your website is online. So you need to ask yourself is your host provider backed up by high-quality infrastructure, how confident are they when they talk about the technical controls they use to back this up
As a rule of thumb, if you are experiencing and uptime of 99.90% or below, you should switch your web host. A good host provider should give you an uptime of at least 99.99%.
Make that switch to VPCART HOSTING
Can you rely on your hosting provider for fast and high-quality support to solve the problem? How quickly does your service provider respond when you request for their support, ideally, your web host should provide you with 24/7/365 customer service support. So try to give your prospective provider's support team a call and see how easily you can get through to someone that can help. If or when disruption occurs, you need the process of getting authoritative help to be as simple and fast as possible.
How Secured is your ISP? There is nothing worse than getting hacked. What would you do if you lost all your content and hard work? That's why web host security is so important. A good host should have automatic updates and malware scanning. Some even come with a free SSL (security) certificate. The use of SSL (Secure Sockets Layer) or two-factor authentication are two large ways to help make the web a more secure place to create transactions. Regardless, technology is not the final solution. Because security issues in e-commerce threaten to derail a sunrise industry, developers, business owners, governments, payment processors, and users must participate in making the Internet more secure.
Read more on VPCART SSL COMODO
Need more information on VPCART HOSTING, click here to speak to one of our experts.
Comments