We now support the Fanapay payment gateway for Arabic storefronts
Monday, April 4, 2011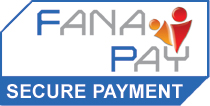 Hi everyone,
We are now moving into a new region with our new support for the Fanapay payment gateway service.
Fanapay provides payment gateways to Arabic ecommerce storefront owners.
Combined with our new Arabic language pac which is being finalised currently this is a really exciting development for us.
I will post more news once the Arabic language pac is released.
FANAPAY is an e-commerce website gateway providing a unique way of making e-payments in a secure environment. A User can freely create a FANAPAY account, and then recharge the e-wallet by several easy methods including:
FANAPAY prepaid cards,

Bank Transfer
SPAN
Debit Cards
SADAD service
credit cards
sending and receiving FANAPAY points

This allows a variety of methods for Middle Eastern merchants to accept payments securely online.

Happy selling!
Cam Flanigan
Comments