Starting an eCommerce store on a shoestring budget.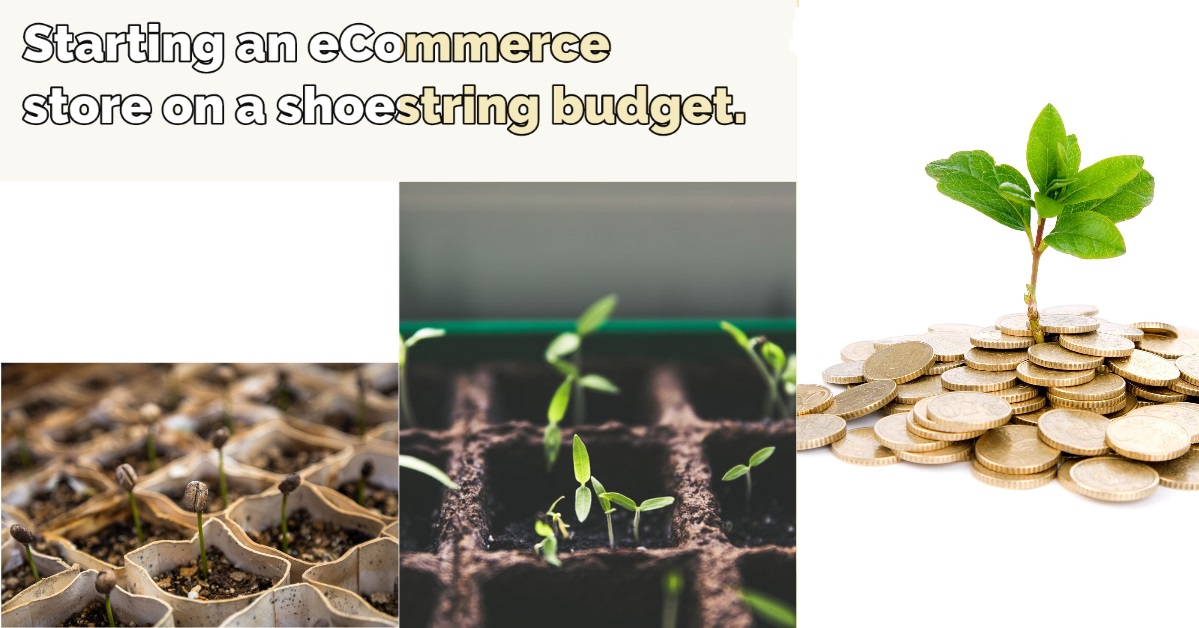 9mins Read
There is an old saying that goes thus, "You have to spend money to make money." It is a prevalent saying passed down from many generations so much so that it has become the success anthem of many. Who would blame them, most of us have suffered through it so many times we can recite it in our sleep. But, what if you have exactly zero dollars to bring that million-dollar idea to life? Should you then give up your dreams?
Well, the good news is that, while this is true with most business endeavors, for others you don't need cash in hand to turn your ideas into cash. And really, since when is having no money a good excuse not to do something? Especially if not doing so means the difference between continuing to work for your boss or becoming your own.
And may we remind you of the humble beginnings that billion-dollar brands like Nike started from? Here's a hint: it's a car trunk, (Yup, you read that right). And, Apple and Google (yes, that Apple and Google)? Garages.
In recent times, You can build an authoritative niche blog, earn commissions through affiliate marketing, sell online courses, and more.
Here are some reasons why:
According to Statista,
About 71% of consumers believe that online stores can give them a better deal than brick and mortar facilities.
67% of millennials and 56% of Gen X now prefer online shopping.
57% of buyers are now ready to buy from foreign sellers.
Impressed? You should be, but despite the growing optimism about e-commerce, it is understandable to doubt whether this is the right opportunity for you.
You may have no idea what to sell, have no business experience, or just be too afraid of failure to take your first step. Well here is how to turn your financial restrictions into realized ambitions on a budget!
Perfect your product line.
There is a large pool of products that you can sell and on these products are several other retail businesses already doing the same, but the main secret to your future success is specificity.
You need to find products to sell that are as niche as the audience you're selling them to. The more targeted your product offerings, the easier your ad targeting will be.
Let's get a uniformed sense of clarity here — picking the right products to sell needs to be the number one consideration for starting your online store. Some common questions we hear about selecting products for your online store include:
Where do I search for a possible product?
Start by researching products on Amazon. Use the best sellers rank in the product description to see how popular it is. The higher the number — the more customers are searching for it.
Google Trends can also be your friend. Use it to see the search volume and, ergo, the interest level of said product. (Pro tip: you can put up to five potential products against one another to see which is generating the most buzz.)
How many products should I sell starting?
We recommend whittling your list down to about three starting. This way you can get your feet wet by super concentrating your start-up capital, advertising budget, and niche marketing strategy.
Which products are the most profitable?
If you plan to buy in bulk and customize the product from there, best to fill your store with Profitable Ecommerce Wholesale Items like:
Video games
Smartphone accessories (cases, headphones, etc.)
Television accessories (stands, mounting equipment, speakers, etc.)
Fashionable sunglasses
Jewelry
Children's toys
Of course, you're just starting so if you don't have a lot to spend on a product, consider investing in Low-Cost Ecommerce Products with High-Profit Margins.
Which products are the most popular?
People change and so do their tastes, but there are already some trending products for 2019 that are selling like hotcakes — including essential oils, novelty socks, personal planners, macarons, and more!
How much should I charge per product?
The complicated answer is to price them competitively. The short answer? Try to keep your products priced at $60 or less. For most online shoppers, spending $40 to $60 does not give them too much hesitation before pulling the trigger. Products in this range usually have high conversion rates and can help you clear more profit, too. But before you laminate those price tags, best to calculate your profit margins head of time. Subtract product costs from the fees, labor, etc. to find your break-even point and go from there.
Shipping tickets
Unlike wholesale retail, shipping is a business model where you do not have to physically own the goods as a seller. Instead, the manufacturer takes care of delivering orders after sales are made through your online site.
This means that you do not have to invest in storage or buying goods in advance. It may sound like a magic bullet to those who are profitable, but there are a few precautions to be taken when looking for a drug supplier:
The Red Flags
Avoid vendors who charge a monthly fee – Applying for a subscription is a red flag that can mean that the supplier is in deep financial trouble. Of course, this is also a great inconvenience for eCommerce startups trying to save.
Ask if sellers consider them first – Some vendors refuse to work with first-time business owners for a variety of reasons. To improve your chances of approval, be sure to prepare the necessary business requirements, such as your EIN (Employer Identification Number), tax code, and so on.
Ask about their processing time – One of the risks when delivering drops is putting your brand image in the hands of an outsider. As a rule, make sure the supplier can deliver orders in about 1-2 weeks or less.
Note the Return Policies
Learn their return policies – Although you are not directly involved in the delivery of the product, your brand is still responsible for refunds and refunds. Be sure to understand how your vendor handles these things.
Search for a contact number – If the supplier cannot enter the contact number, this is already too great a risk. Remember, a reputable freight forwarder should be ready to answer any questions your salesperson makes by phone.
Now that we've pulled them out, it's time to focus on building our first eCommerce store.
Finalize Your Ecommerce Business Plan
By now you should have a great idea of what your business will look like. You have your target market, your product niche, and your brand name.
Now is a good time to step back and put your business plan on paper and determine your startup budget and monthly expenses.
Check the Numbers
Figure out your break-even point, both in unit sales and duration (in months). Any real business is an investment of resources. A CEO's role is to take resources and turn it into a return.
Yet, I am sad to see that many entrepreneurs don't take the time to project their revenue and expenses.
The business planning phase is also when you want to iron out details like your staff, product sourcing, logistics, and marketing budget.
Launch a Kickstarter.
Whatever your pleasure, crowdfunding is king. Platforms like Kickstarter and GoFundMe are making it easier to pitch your business idea to an audience that's invested from the get-go, not a stingy investment banker.
They're practically made for consumer product businesses, too. It's an avenue that's — first and foremost — free! (A key component when launching a business on a budget.) It's also an effective way to pre-sell products and come away with tangible proof of concept. During the process, you're likely to gain some organic PR and word of mouth marketing at no extra cost.
Choose an eCommerce platform
Thanks to modern e-commerce platforms, one person should be manageable to build an online store from scratch and with ease. The Popular question is with so many eCommerce platform options, how the heck do you pick just one?
Well for a start-up business, you need an eCommerce platform that does the following,
Easy shop setup.
Look for a platform that is easy to set up and easy to design. You want the ability to fully capture the feel of your unique brand, so take a look at the different templates each platform offers.
Easy to navigate and secure.
Have you ever visited a website that's hard to navigate? the online shoppers of today expect a seamless experience that's quick and painless. They're itching to spend money, so don't have them fly over Neptune and jump through fire rings to buy your product. Look for a platform that supports easy website navigation for your customers.
Seo-Friendly
Look for an eCommerce platform that's SEO-friendly—you can use your domain name, add your blog, collect customer reviews—all to help drive shoppers to your business organically.
Mobile-friendly.
When it comes to the way customers are interacting with the eCommerce industry, one trend is crystal clear: Mobile shopping has become the norm as the average person spends 5-6hrs on their phones daily.
So when searching for an eCommerce platform, be sure it allows customers easy access to your website via mobile devices.
Tech support.
Your online store will be digital, and if you're new to the scene, it pays to have real live humans who can answer your questions. This is why it might be a good idea to look for an eCommerce platform that offers a solid customer support team.
Customer payment options.
If it isn't easy for your online customers to pay for a product or service, Be sure to consider what forms of payment you're willing to take when searching for an eCommerce platform.
Price.
Some platforms come with standard monthly fees, others offer flat rates, some charge per transaction, and some eCommerce platforms even require additional costs for app subscriptions. You could check out free trial options.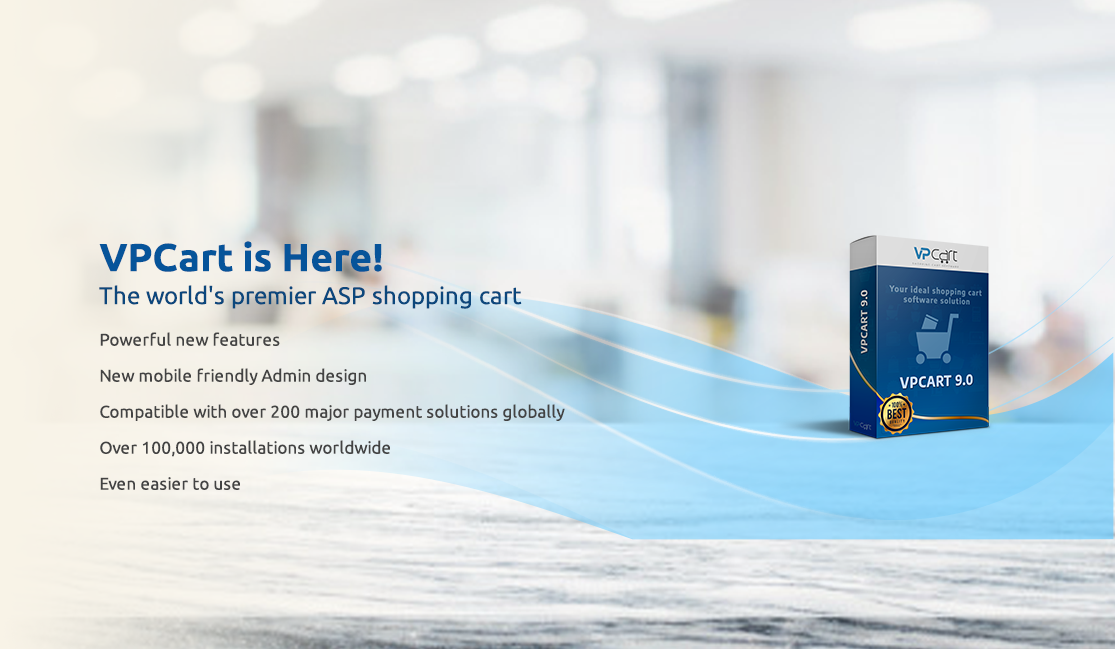 Get social.
It is no secret that customers are becoming more and more tone-deaf to traditional advertising streams. Still, that doesn't mean you can't sell plenty of products without paying to play. In fact, between lifestyle marketing tactics, influencer marketing strategies, and social media, you pretty much have most of your bases covered.
We recommend you cultivate a presence across as many free advertising channels as possible, but concentrate your efforts on:
Reddit. But only after you've educated yourself about the platform. These loyalists can sniff out a phony from light-years away. Come on too strong (overly promotional), and you'll be downvoted into oblivion. Seek out subreddits that are niche enough that your product will be helpful and unique. It might be that you post a blog you wrote on which ingredients to look for in your beard oil or maybe you create a contest specifically for Redditors. And yup, you guessed it — there's an entire subreddit just for those.
Groups on FB. This is another 'fine print' situation, so be sure to read the rules of the group carefully before posting. Violating guidelines could get you banned. You certainly don't want to join a group and share it to the point of spamming. Start by introducing yourself and sharing your story or entrepreneurial journey. You might also try participating in thoughtful dialog with group members. Say one of them has a question related to your industry, you're encouraged to respond in the comments with helpful information even if that means pointing them toward a particular product. At the very least, it's a fantastic way to do an incognito little market research.
Influencers on Instagram. #Sponsoredposts are everywhere. They're also a great way to get your product into the limelight. This word-of-mouth style marketing is extra effective because it automatically helps your brand appear more trustworthy. Double dose with a bit of lifestyle marketing and you give your customers a sense of what it's like to experience a good life by purchasing your product. There's arguably no better way to grow your following in a flash.
Tumblr. It's a platform that's nothing but niche content and perfect for your niche product. It may take a while to feel like you're gaining traction, but it's time well spent. The more frequently you post, the better. Part of being an active Tumblr user is also reposting and interacting with other blogs and their fanbase.
Comments