Should Small Business Have A Facebook Business Page?
Thursday, August 27, 2020
5mins Read
Currently, Facebook has over 1 billion active users worldwide. Other social networks have increased in popularity, as consumers are more connected than ever, especially with the help of smartphones. Then the question begging for an answer now is as a small business owner, do you need a Facebook business Page?
Social media has grown tremendously in the last several years and shows no signs of abatement. Currently, Facebook has over 1 billion active users worldwide. Other social networks have increased in popularity, as consumers are more connected than ever, especially with the help of smartphones.
Then the question begging for an answer now is as a small business owner, do you need a Facebook business Page? The obvious answer is yes. With more and more people using social media; they are getting accustomed to seeing marketing, advertising, and even making purchases directly on social media platforms... especially Facebook.
The Chances are that you have already embarked on some type of social media campaign – even an informal one - to achieve business your goals. You probably already have a personal profile, but if you don't have an official business page then now is the time to get started with one and tap into the most powerful social media platform on the internet.
And the great news is, just like your personal profile, setting up a Facebook business page is completely free.
If you're not that most technical person in the world, Facebook has you covered there as well because it's straight forward to set up an official business presence on Facebook. All you have to do is fill in a couple of blanks, answer some questions related to your business, and you'll be up and running with a Facebook business page in no time at all. This can literally be done in less than 15 minutes.
Too busy to get involved with social media? Sure, I get it that you may be focusing on other aspects of your business: accounting, inventory, cash flow, etc. However, Facebook business marketing done well is increasingly recognized as one of the best ways to reach your potential audience, generate leads into your business, and increase your sales.
Let's look at five reasons why a Facebook business page is such a valuable online tool:
1. Facebook Business Pages Are a Numbers Game (Like it or not)
Facebook is big, as in massive! As the largest social networking website in the world, Facebook has long been used to get the latest news, post photos, and memes, and see what friends are saying. However, people are also turning to Facebook to research new products, find local businesses, and get recommendations on service and product providers. This means that this is a space that you cannot afford to ignore anymore. Unless, of course, you want to ignore potential customers. In the old days you couldn't afford not to be listed in the yellow pages; today you can't afford not to have a business presence on Facebook.
2. Improved Searchability for Other Websites.
After accessing the "Choose a category" to properly position your business, use the following options to help the audience you are targeting to find your Facebook business page when searching on Facebook:
a. About: Add categories, a description, and your website link along with any other important information (focusing on keywords related to your business) to improve your Page ranking.
b. Profile Picture: This is a great place for your company logo to assist with branding. You may want to have a graphic designer create a new logo with dimensions that fit this square space perfectly.
c. Company Page Description: A few lines about your business will further help to place you in the right (targeted) search results.
d. Preferred Page Audience: Describe your ideal prospect by zeroing in on the most appropriate demographic criteria for your business.
e. Facebook Page Header: You'll want to have a good cover graphic for your Facebook page to differentiate your page and make it stand out. Again, help from a graphic designer is key.
3. Building a Precise Business Audience
By separating your company page from your personal pages (or other company pages), you can better tailor your images, posts, and updates to attract a hungry market for your goods and services. Sharing real content with fans can motivate you to new heights and add a new wrinkle to your customer service mix. Customer feedback will sharpen your online marketing approach and adjust various strategies to better satisfy their needs and wants. Keep in mind that even though this is your official business page, you are on a social media platform and people are more likely to respond to and engage with posts that have personality and are less corporate sounding.
4. Exploit Facebook Insights
Facebook Insights is an analytical tool that allows you to track page performance and the number of active users. It will also show you the demographics of those who are interacting most with your page (age, sex, location, etc.) which can be extremely useful to you from a marketing and messaging perspective. It's relatively easy to use, and graphically shows you vital data like:
• Total number of likes.
• Number of friends of fans (potential number of people you can reach).
• Number of people actively talking about your page.
• Your total weekly reach.
Correlating your Facebook business page statistics with analytics from other sources can either justify your current course of action or help you change course for the better. These are insights based on real evidence, not guesswork.
5. Better Access to Facebook Advertising Opportunities
If you create your own Facebook business page, you have stronger advertising options for reaching more of your fans than with a Personal Profile. For example, reaching fans and friends of your fans with Promoted Posts. You can also create ads that target the exact audience you are looking to reach based on gender, age, location, income, relationship status, and just about anything else you can imagine. Do you see the power in this type of targeting? Again this is only available to a Facebook business page and not a regular Facebook profile. You can do so on a minimal budget and scale up as you continue to attract more followers and increase your sales from Facebook.

Final Thoughts
Facebook marketing is too lucrative to ignore. Whether you are just looking to reach people in your own backyard or are targeting the entire United States or even a global audience; Facebook allows you to reach more people than ever before. Tap into the incredible power of Facebook and put up your Facebook business page today!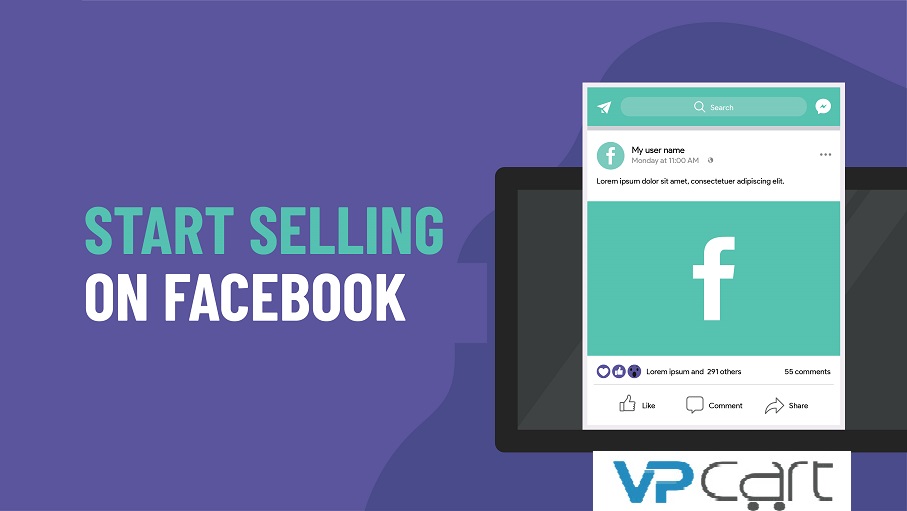 Comments