Profitable Business Ideas For Easy Start Ups
Tuesday, September 8, 2020
9mins
Owning and maintaining an online business gives entrepreneurs the freedom to make money from anywhere in the world. The idea is enticing and more possible than ever, but many entrepreneurs don't know where to start. The most important step in starting a profitable online business is to find a business idea that matches your skills and strengths.
To help you get started, we are going to layout some online business ideas. Read them, see which you connect with, and start doing your research. Then get started with one, it's that simple!
SEO consultant
If you know the ins and outs of search engines and have technical skills in platforms like Google Ads and Google Analytics, becoming an SEO consultant could be a lucrative option for you. Many small business owners don't realize how much of an impact search engine optimization (SEO) can have on their business. Start your online consulting business by educating those business owners on the power of SEO to help transform their websites and increase their conversion rates.
You could use your marketing skills to show business owners the benefits of using analytics data, strategic keywords, and content structure to gain more organic web traffic.
Keep in mind that Google's algorithms are always changing, so you will need to continue your education on SEO to stay relevant and successful in this field.
Small business consultant
If you have a great deal of business experience and knowledge, why not create a business that helps aspiring entrepreneurs find success? As a business consultant, you could use your skills to help new business owners get off to a good start and help experienced entrepreneurs keep up with demand. Your chances of success are greater if you focus your strategy on a niche aspect of business consulting.
To add to your credibility, demonstrate your expertise, and bring in clients, it is helpful to be present in the digital business community. You can contribute to small business communities like business.com or write business articles on platforms like LinkedIn.
Social media consultant
Larger enterprises can hire an agency or full-time staff member to run their social media accounts, but small businesses often have to handle their social media marketing. With so many responsibilities, business owners are often too busy, overwhelmed, or undereducated about the importance of a social media presence to spend time developing and implementing a great social media strategy. As a social media consultant, you can help small businesses determine the best tactics, posting schedules, and content for their target audience. As their follower count grows, so will your business.
Facebook and Twitter are still the top business networks, but businesses often tend to struggle with more visual platforms like Instagram, Pinterest, Tumblr, and Snapchat. All of these platforms have huge consumer audiences, but many businesses don't realize how big they are, how effective they can be, and how to make them work for their brand. If you have a background in social media marketing and a passion for photography, focusing your consulting business on one specific platform, like Instagram, can be a great way to make money while helping other businesses improve their content and achieve their business goals.
Niche market e-commerce retailer
There's an audience for everything, even if it's as specific as dollhouse furniture or organic dog food. With a niche e-commerce site, you can reach customers who seek specific products. Building a business in a niche market can help you differentiate yourself from other brands and build your credibility and expertise. Look to social media or your own consumer needs to come up with a product to sell on your online store.
To get your e-commerce business up and running, all you need is a web hosting service with an integrated shopping cart feature or e-commerce software. To simplify the shipping process, you can work with vendors to ship products to customers on your behalf. This can reduce the amount of inventory you need to keep onsite.
A web designer or web developer
If you are a creative, digital professional who thrives on forming the layout, visual theme, font set, and color palette of a website, freelance web design may be a good path for you. If you have little to no experience in this field, you can learn the basics of web design and master the tools you'll need for success, like Adobe XD, Chrome DevTools, and text editor software.
If you are more interested in the coding side of building websites, freelance web development might be your wheelhouse. If you already know HTML, CSS, or JavaScript and have a good eye for solving problems with creative solutions, you can launch a service to build attractive, easy-to-use websites for small businesses. If you need to learn the basics of web development before launching your full-stack career, you can take a simple beginner's course to get started.
Put your technical and creative skills to good use for business owners who want to take their online presence to the next level. Build a comprehensive portfolio, and then create your own website to show it off and attract a steady stream of clients.
Blogger
Blogging may seem like an outdated business strategy since nearly everybody already has one, but the competition should not deter you from starting this online business journey. If you love writing or have important information to share, blogging may be a profitable business for you.
Starting a blog as a business is very simple with website builders like Weebly and WordPress, but the key to success is consistency and quality. To gain a steady following, you must continually write and produce high-quality content that provides value to your readers. Content that educates, informs or entertains your readers gives them a reason to follow you.
Once you've mastered the creation of consistent content, you can make money through your blog by selling products like online courses, digital coaching, e-books, or webinars. You can also sell ad space or sponsored posts. This business strategy may take a little more time and effort to monetize, but it can be very profitable in the end.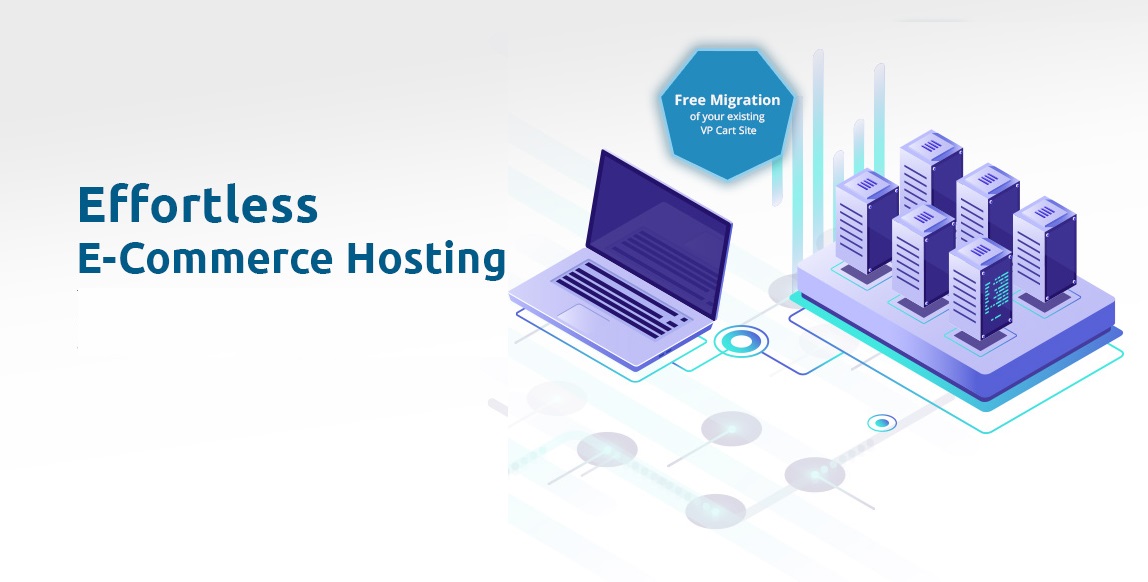 Virtual assistant
Do you have impeccable organizational skills and task management abilities? Maybe it's time to put those skills to good use by becoming a virtual assistant. VA services typically consist of basic administrative tasks like entering data, making travel arrangements, and answering phone calls. Previous experience in this field is ideal but not required.
Platforms like TaskRabbit and Zirtual make it easy for VA professionals to find jobs. They allow you to create an online profile and sign up for tasks you want to complete – such as data research, virtual assistance, or basic errands – and begin building clientele.
Affiliate marketer
If you love leaving customer reviews on sites like Amazon, you may want to look into affiliate marketing as a source of income. Word-of-mouth advertising is still a huge lead generator for many companies, and many businesses are willing to share a portion of their profits with persuasive individuals who will promote their products to the public.
Affiliate programs break down into different levels of involvement: unattached, related, and involved. Unattached affiliate marketing is a basic pay-per-click campaign that requires little to no involvement with the product you are promoting. Related affiliate marketing requires you to have some authority and content on the product you are marketing, but you don't personally use the product. Involved affiliate marketing is perhaps the most effective, as you'll be marketing a product that you actually use and enjoy.
If you have a personal website or social media presence with a large following, affiliate programs may be a profitable approach for you. PR reps are always seeking out brand advocates and influencers they can send free samples to.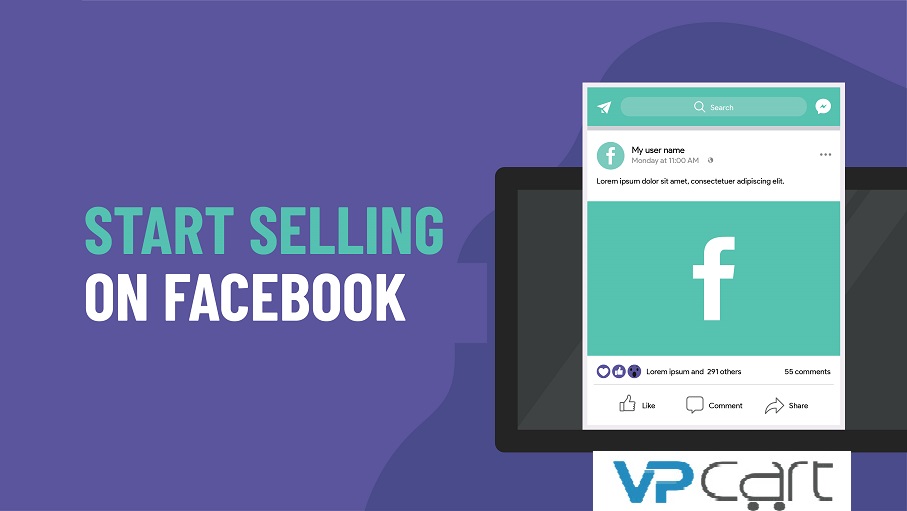 Remote tech support
Many small businesses don't have room in their budgets to hire a full-time IT employee, so when their systems go on the fritz, they usually call a computer-savvy friend or family member. If you are tech-savvy and have experience working on computers and networks, you can eliminate their need to call in for a favor by offering immediate remote technical assistance.
Although some businesses may prefer you to have a technical degree, many will look to your experience and knowledge instead. You can start to build your remote tech support business by reaching out to friends, family, and local business owners about their tech support needs. You can also find freelance tech support gigs on job boards like Upwork.
Dropshipping
If you want to run an e-commerce site, you might be worried about storing inventory. With dropshipping, you can take customer orders on an online store and send them directly to a third-party retailer for fulfillment. As long as your business model involves selling items at a price higher than what you'll pay to the third-party retailer, your dropshipping business will be set for success.
Tutoring business
Just because somebody is taking classes in a subject doesn't mean they understand the material well. If you're great at explaining things to somebody in a one-on-one setting and have ample experience and knowledge in a subject, consider starting an online tutoring business in that field. You can use video chat tools such as Skype to conduct tutoring sessions remotely and offer your knowledge to anybody, anytime, anywhere. Consider incorporating a budget for ads on Craigslist and Fiverr into your business model.
Digital courses
In early 2016, Inc reported that the eLearning industry is worth $107 billion and still booming. The domain experts have a great scope when it comes to leveraging online courses and membership sites to take a larger pie off the industry. Starting an online business that offers digital courses to anybody interested in the topic can easily earn you money – you can sell prepared written materials or other downloadable content for a fee.
YouTube channel
YouTube makes starting an online education business especially easy. Upload videos of yourself educating viewers on any subject, whether beginner or advanced and use social media to spread the word of your channel. As your number of viewers grows, you'll be able to monetize your videos and make a profit from them.
Podcast network
The past several years have seen an explosion in podcast availability and listenership, and you can capitalize on that by starting your own podcast network. You can populate the network with any podcasts you record, but if you give other people – whether friends or strangers from the internet – opportunities to contribute their own podcasts, your network will likely grow more quickly. As your network grows, you can increase the price per podcast download.
Technical writer
The internet is full of copywriters for hire, but only a few of these copywriters have the technical background to properly write an instruction manual for a large machine or properly convey scientific results. If you have a background in science and can write about it, start an online business through which people can hire your technical writing services. Advertise yourself on LinkedIn, Fiverr and other platforms to draw in customers.
Resume and cover letter writer
Almost everyone has sought help from other people when writing resumes or cover letters. Offer your expertise in crafting compelling resumes and cover letters to anybody willing to hire you. Provide examples of not just other people's resumes and cover letters with which you've helped, but successful resumes and cover letters of your own to increase your chances of successfully starting an online business.
Corporate counsel consultant
Corporations need lawyers to protect them in legal matters and educate them on what they can and can't do. By starting an online corporate counsel consultation firm, you can offer corporate workers a way to keep their legal affairs in order without the commitment, exorbitant fees, and extensive in-person commitments of traditional lawyers. You'll need to show proof that you've passed the bar exam to build clientele and make it clear that your business is entirely online – because when it comes time for your client to go to court, they'll need to hire a lawyer in their region who can represent them in front of a judge or jury.
Startup advisor
Many of the world's most prominent tech companies began as small startups still figuring out the right business model for success. As a startup advisor, you can advise tomorrow's companies today. Use any expertise you have in corporate finance, software development, and other relevant fields to provide new businesses with the knowledge they need to succeed. As these startups succeed, so will your business.
In Conclusion
These are not the only online businesses that are profitable, but they are some of the top-performing businesses that will give you a sizeable amount of income if you invest your time properly.
Take a few ideas and run with them – by this time of the next year, you very well may have your own successful and profitable online business! Just be sure to report back here and let us know your results!
Please share it with your friends.
Comments