New Quickbooks Update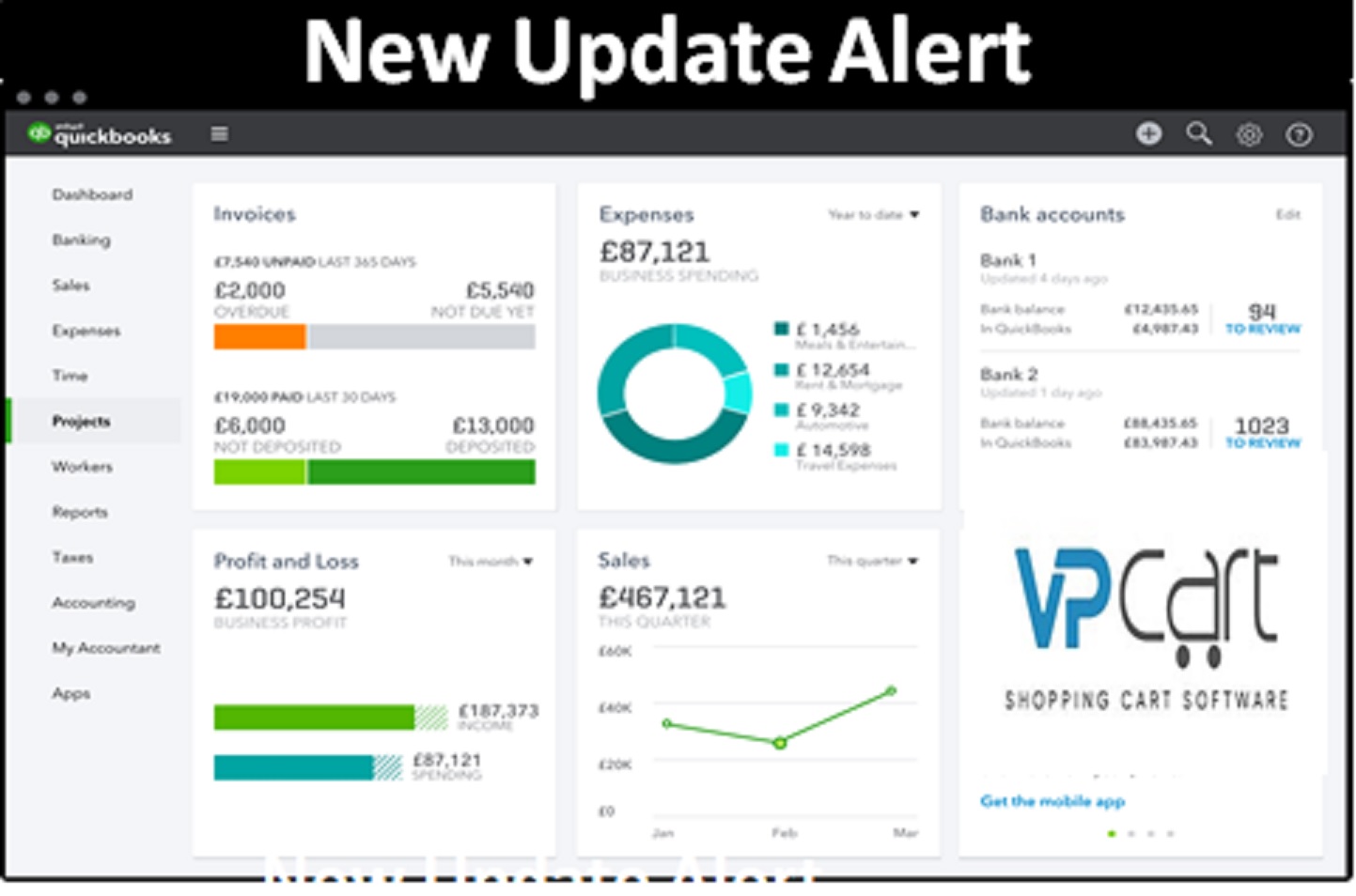 We recently implemented some new updates, these new features and improvements are meant to help you make your work more efficient, save time – and close the year on a solid footing.
So if your VPCART 9.0 site uses Quickbooks payment, then you need to install the latest QuickBooks Oauth2 Integrated version to replace the old one.
To get Started
1. Log in to your QB account, then your site only able to use QB gateway that is http://example.net/v9deluxe/admin/shop$admin.asp
2. Mouse over your Menu Tab>> then go to Modules > Modules manager
3. Click the edit icon on row "quickbooko2"
4. You will be redirected to http://example.com/v9deluxe/admin/shopa_quickbooko2_config.asp
5. Mouse down to " Do you want to enable QuickBooks payment gateway modules? , you can choose Yes
For further instructions on how to go about the download, you can take a quick view on the page below for more information.
https://www.vpcart.com/sales/epdownload900.asp
For our business ready customers, just submit a helpdesk ticket for us and we will handle it on your behalf
Please Note
You are required to authorize QuickBooks Payment Application every 70 days to your authorize QuickBooks Payment Application.
If you are yet to upgrade your VPCART store, now is just a good time as ever to make that Upgrade and enjoy some amazing benefits.
Do you have questions on this update, please submit a helpdesk ticket to us at https://helpdesk.vpcart.com
Thank you
VPCart Customer Care
https://www.vpcart.com/virtprog/vpaspbusinessready.htm
Comments