Holiday Buyers Psychology and tips on how to appeal to your Customers
Thursday, December 5, 2019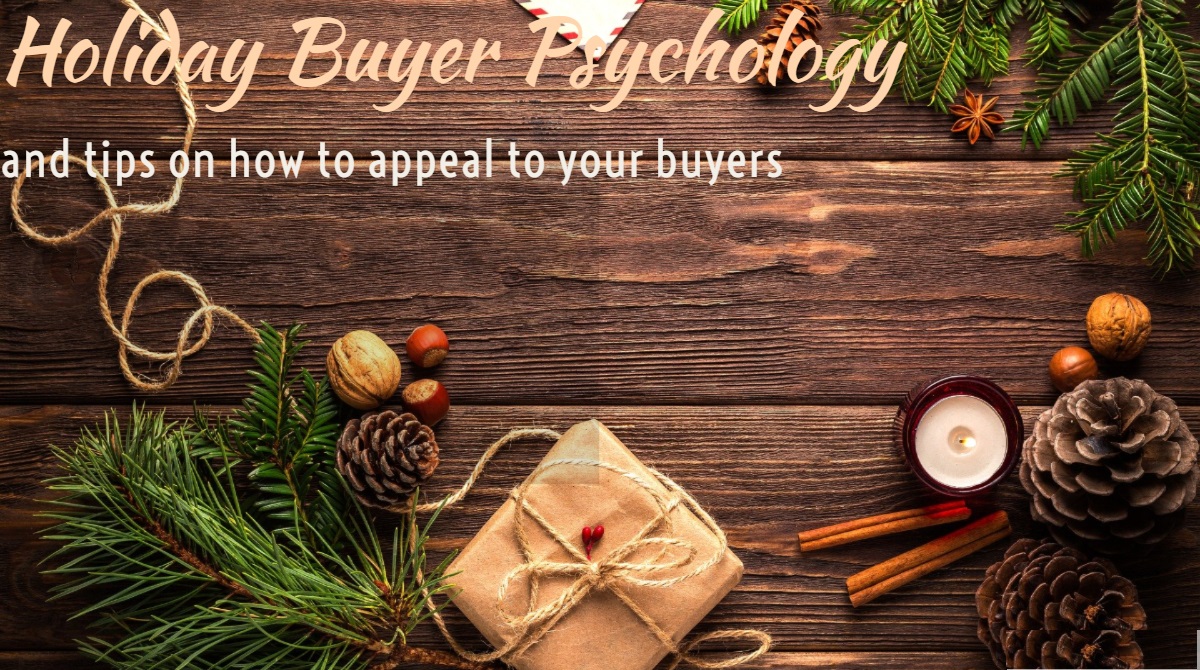 4Mins Read
The holiday season is a lucrative one for many businesses. In 2018, shoppers spent $719.15 billion during the holiday season. This year, consumers are expected to spend more than ever before. Black Friday is not just the most profitable shopping day of the year; it's the kickoff to the holiday shopping season.
Business owners who don't take the time to prepare for holiday shoppers may find themselves at a disadvantage during the final quarter of the year. Here are several ways you can step up your marketing campaign this season for more sales, engagement and leads.
Optimize Your store.
As of July 2019, there were 3.7 billion mobile users. In other words, over half of the population owns a cell phone, and many of those people shop online during the holiday season. The key here is having a mobile-friendly store that the customers can easily navigate.
One way to optimize for mobile is to try and create a simplified checkout page that allows users to browse your store, pick what they want and complete their purchase with minimal effort.
Get That Simplified Checkout Page Today
Create a Holiday feel for Store
Consumers expect businesses to deliver content themed around each of the significant shopping days, including Thanksgiving, Black Friday and Cyber Monday, as well as the entire month of December leading up to Christmas.
It's not easy to build trust and close a sale in just a few days, but by providing meaningful insight and content early, you're setting the stage for more sales this holiday season. Theming your shop for the holiday season is a clever way to turn casual browsers into buying customers.
Everyone is looking for a discount
It's important to keep in mind that discounts are everywhere in November and December, and everybody is looking for one. For most holiday shoppers, a good deal is way more important than brand loyalty or after-sales service.
Merchants should do everything they can to advertise discounts. Don't stop at highlighting discounted products on the homepage. Make the discount as clear as possible on the product detail page. Show customers a percentage figure or total dollar amount of how much they're saving. Reinforce the value of the discount throughout the checkout process. It is also a good idea to offer some consumer financing to enable a fast sale.
Host an online contest.
Online contests are one of the best ways to grow your business all year long, but it's particularly useful during the holiday months. We know that a majority of the population has at least one social media account. Additionally, we understand that people are more likely to interact with a new brand if there is no financial risk involved.
In other words, someone that followed your brand on social media, but never made a purchase from your online site is more likely to become a paying customer after participating in your contest. Contest prizes can vary depending on your marketing goals. For instance, you can allow your followers to enter your giveaway by sharing your page with friends, liking one of your posts, or by subscribing to your email marketing list.
People have a lot to do in a short amount of time
The holidays are an extremely busy time of year. Shopping aside, there are vacations to plan, parties to attend, and work that needs to be finished before taking time off.
When it comes to gift-buying, the typical shopper's goal is to find something "good enough" in a short amount of time. That doesn't mean they'll buy the first thing they see, only that they'll be more rushed and less patient when comparing multiple options.
So for online store owners, it's time to pick a good theme, take good product photos, write clear product descriptions, organize your catalog effectively and you might want to enable Product comparison especially during the busy holiday period.
Shipping is top of mind
The world is full of procrastinators. As much as we promise to change, as often as we tell ourselves this will be the year, next year will be the year, one of these years we'll finally get it right — there will never be a December without legions of last-minute shoppers.
Free shipping is always a great option for enticing customers, but when it comes to the holidays, fast shipping can be even better. Merchants should have a strategy for expedited shipping — and they should flaunt it. Even if it's not the eleventh hour, many buyers prefer to have their gifts in hand as soon as possible so they can cross items off their to-do list. They might also be inclined to add more products to their order if they're already paying for that service.
Buyers' psychology is a fickle and ever-changing thing but with the right psychological pitch, you can go a long way in appealing to buyers as they complete their holiday shopping.
By putting in the prep work now and understanding which factors most motivate shoppers, you'll be able to craft effective campaigns and get the sales results you desire this winter.
Comments