Free Remote Working Tools to Help You and Your Team Stay Connected
8mins Read
There is no doubt that the coronavirus has changed the way work is being done throughout the world. Instead of working in an office each day, many employees are now working from their home To facilitate this new working environment, many small businesses are diligently searching for free remote work tools. Small businesses can look for ways to adapt and make the best out of this trying season.
Now we all know that not all industries can transition to remote working, like health workers and supermarket clerks. However, for those who can, the number of companies switching to remote work is increasing by the day all thanks to the spread of the COVID-19 pandemic.
Communication remains one of the biggest challenges for the small business team that is looking at working remotely. Nevertheless, with the right tech in place, your remote workforce can hold virtual meetings, communicate using real-time messaging, collaborate on projects, and share documents.
That is why we put together this collection of remote work tools, to help you get back on track with work.
First, what are Remote Working Tools?
To put it in the simplest words, these tool allows you to work from anywhere other than a designated office desk, is remote work.
You could be in your home office, in a park, or in a cozy coffee shop where you are delivering the work at your best If your job does not require you to commute to a designated office every day, it makes you a remote worker. The skills needed to work remotely includes:
Organization

Communication

Time Management

Proactiveness

Tech Savvy

Motivation

Balance
What are the biggest benefits of a remote workforce?
For employers, those benefits come in the form of a larger potential labor pool. When an employee pool isn't geographically restricted, the likelihood of finding the right employee rises. Out of area employees can also be cheaper in many cases, saving employees money.
There's also evidence that remote workers are more productive According to a recent Global Workplace Analytics survey, a full 53% of remote workers reported they were likely to work overtime. That's compared to just 28% of in-office workers.
In addition to allowing team members to work from wherever an internet connection is available, remote working tools allow for better communication, management, and collaboration. When you have seamless integrations and connectivity within your remote workforce, you can quickly host video calls and message each other in real-time, giving your team easy access to one another.
What are the best free remote working tools?
The best free remote working tools allow your team to stay productive, accountable, and connected. These tools are vital for businesses transitioning to remote work due to COVID-19 or other reasons. In addition to providing employees with the resources they need to be productive when working outside the office, they come at no cost, which is critical for small businesses keeping a close eye on their bottom line. Here are the best free remote working tools, categorized by software type.
Remote communication tools
These tools allow teams to stay connected through instant messaging, video conferencing, and phone calls. Email is important, but inboxes can make it difficult to manage and maintain conversations. New communication platforms allow teams to easily follow threads and add others to the conversation. They break down barriers, ensuring conversations are on-topic and relevant.
Slack
Slack is an instant messaging platform that organizes conversations into shared channels, allowing businesses to communicate with team members from all over the world.
Slack offers a free tier that small businesses can use for an unlimited time. It includes access to 10,000 of your team's most recent messages, one-on-one voice and video calls between teammates, and up to 10 integrations with other apps, such as Google Drive and Office 365.
Zoom
Zoom is a remote video conferencing service that can keep your team connected through video chat, conference rooms, and phone calls. The service provides online meetings, video webinars, cross-platform messaging, and file sharing, no matter where you are.
Zoom's basic plan is free and includes hosting for up to 100 participants and unlimited one-on-one meetings. Groups of three or more can meet for up to 40 minutes at a time under this plan. The free basic plan also provides HD video and voice, full-screen and gallery view, simultaneous screen share, and Chrome and Outlook plugins. It supports Mac, Windows, Linux, iOS, and Android operating systems.
Microsoft Teams
Microsoft Teams is a communication hub for team collaboration in Office 365 that combines workplace chat, video conferencing, cloud storage, and app integration. Microsoft Teams is available as a free download through January 2021.
With Microsoft Teams' free version, remote teams get unlimited chat, built-in group, and one-on-one audio or video calling, 10GB of team file storage, and 2GB of personal file storage per user. If your business is licensed for Office 365, you already have access to Microsoft Teams.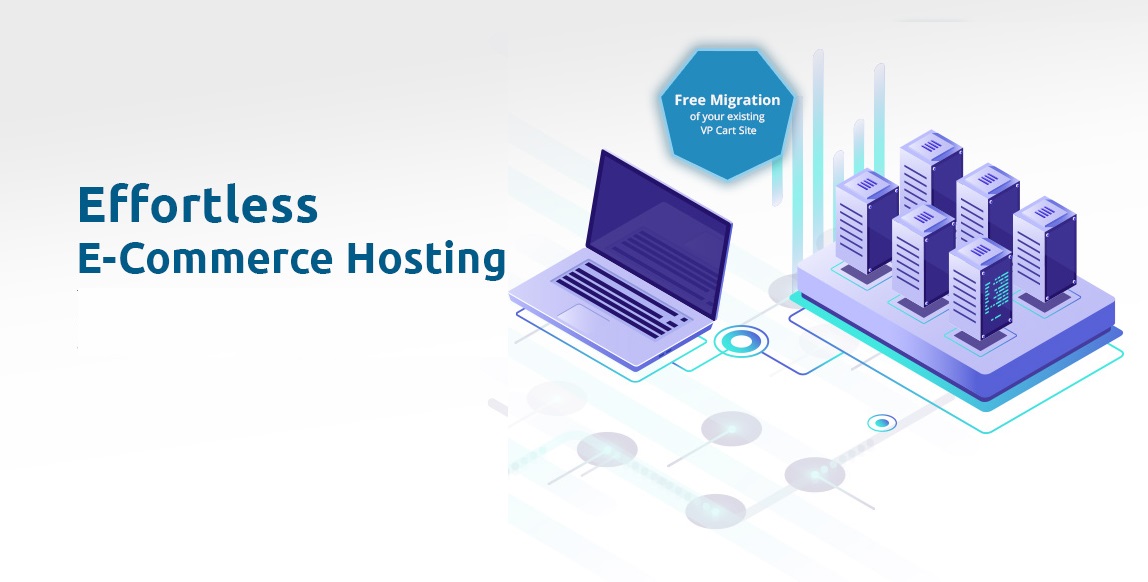 Remote scheduling tools
Teams can use these tools to schedule meetings and share calendars. This allows employees to see everyone's availability and ensure regular check-ins. Many of these tools sync directly with your calendar and send out meeting reminders and invites automatically, reducing unnecessary emails.
HubSpot Meetings
HubSpot Meetings allows you to sync your Google Calendar or Office 365 calendar with it, set your availability, and have your customers or employees schedule meetings with you. The tool provides form fields for your meeting page to save the contact information. You can also send the meeting page as a link by email or embed it on a website. You can get started with HubSpot Meetings for free with an unlimited number of meetings.
Setmore
Setmore is an appointment scheduling tool that organizes your calendar, customer lists, booking page, and staff profiles. This tool offers access to all your appointments from anywhere in the world, allowing your team and customers to reschedule directly from their inboxes to save on time-consuming phone calls.
Setmore's free basic plan includes up to four staff logins and calendars, with automated alerts and notifications. You can use the service to book appointments with customers online. The free basic plan also integrates with third-party apps and platforms, such as Facebook, Mailchimp, Zendesk, and Zapier.
Remote project management tools
These allow teams to create and share various tasks and assignments from one location. This makes it easier for team members to collaborate on projects and for managers to track progress and project completion.
Project management tools are usually cloud-based, multi-user platforms with numerous features, including mobile apps for on-the-go status updates and real-time task views for monitoring multiple projects at once.
Basecamp
Basecamp is a management tool that places everything your team needs to get work done in one place. Within every project, your team gets message boards, to-do lists, file storage, real-time group chat, and automated check-in questions. Basecamp can also integrate with third-party mobile and desktops apps, such as TaskClone, Zapier, Project Buddy, and Zoho Flow.
Basecamp Personal is a free plan for individual projects and small teams. The plan, which includes 16GB of cloud storage, allows three separate projects and up to 20 users.
Asana
Asana is a project and task management tool designed to help your team organize, track, and manage their work, no matter where they are. Its automation features reduce bottlenecks, streamline approvals, convert standard projects into custom templates, and save you the time of manually updating project schedules when deadlines change.
Asana offers a basic plan that's free to use for up to 15 team members, includes calendar and list views, and allows you to assign tasks and due dates. The free plan integrates with third-party apps, like Jira Cloud, Adobe Creative Cloud, Gmail, and Slack.
Remote file-sharing and cloud storage tools
With these tools, teams can securely share and store files in the cloud, which can boost collaboration efforts. File-sharing services make it incredibly easy to share interactive files. You can make edits, add comments, and collaborate on content from anywhere in the world.
Dropbox
Dropbox is a file-sharing service that provides cloud storage and file synchronization in one centralized workspace. It allows you to create, store, and share cloud content from Google Docs, Sheets and Slides; Microsoft Office files; and Dropbox Paper.
Dropbox Basic is a free account with 2GB of storage. With it, you can access and share photos and documents from any device and easily back up and recover shared files. Dropbox Basic is compatible with Windows, Mac, iOS, and Android operating systems.
Google Drive
Google Drive is a cloud storage service that allows you to store, sync, share, and access files across any devices. As a G Suite service, Google Drive integrates with other Google applications, including Google Forms, Drawings, Docs, Sheets, and Slides.
Google Drive's plan provides 15GB of free cloud storage. Google Drive, Gmail, and Google Photos, allowing you to store files, save email attachments, and back up photos or videos in one workspace, use your storage account. Google Drive offers downloads for Windows, Mac, iOS, and Android.
Remote Sales and Marketing Work Tools
Sales and marketing teams can also work remotely thanks to the tools mentioned below. The following tools range from email marketing pipeline apps to social media management and webinar broadcasting.
Pipedrive
Pipedrive is a sales CRM (Customer Relationship Management) tool that allows you to automatically feed your leads into pipelines, nurture them, track communication, check conversion reports, and more.
A tool like this one helps keep all the sales team members on the same page regardless of where they're working from. Pipedrive helps keep every team member on task while also ensuring everyone stays in the loop about all sales communications.
Teams can get started on Pipedrive with a free trial, and then upgrade to a paid plan that works for their company and team size.
Agorapulse
Agorapulse is a social media management tool that allows users to schedule content, manage conversations, generate reports, collaborate with team members, and handle social listening/monitoring all in one place.
Teams can collaborate on all aspects of their social media marketing by assigning each other tasks like reviewing social posts or replying to messages. Engagements and people can be labeled for further personalized marketing strategies.
Agorapulse has a free trial to test out the platform. Paid plans come in different sizes depending on how big the team is and how many social platforms need to be managed.
In Conclusion
With the recent change in living and doing business all around the world, more business leaders are hiring skilled remote workers. A remote team is your opportunity to cut costs, boost business, and achieve your entrepreneurial goals and it wouldn't hurt to try it.
Stay home and Please Stay Safe
Comments