ECommerce Trends to expect in 2020
Thursday, December 19, 2019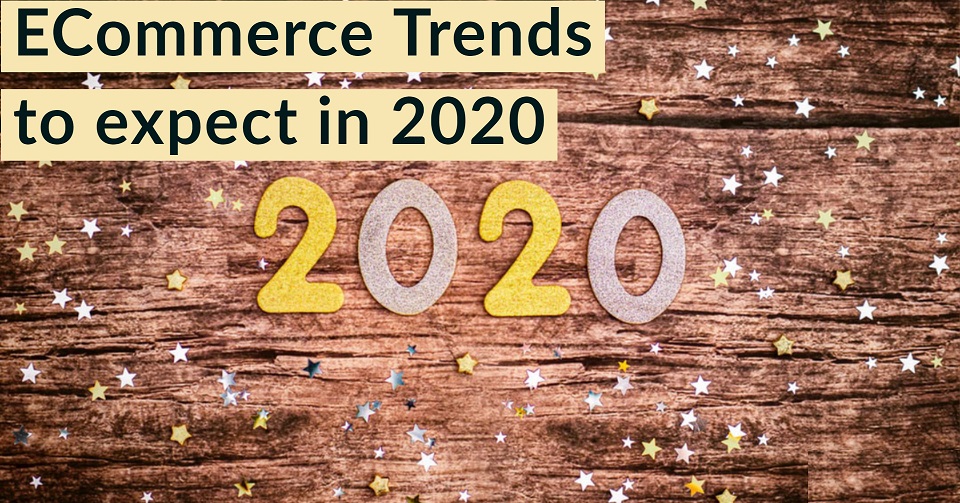 4mins
One of the major concerns of any entrepreneur is predicting what's coming. That is why one should monitor how markets change. Learn about the eСommerce trends of 2020 to stay up to date!
The world keeps changing, and so does the business environment. eCommerce was once an exotic innovation, but nowadays it's a huge economy sector that influences corporations all over the globe.
ECommerce allows even those with a limited budget to start their own business and flourish. However, the market waits for no one, and if you don't keep up with the changes, you might find yourself left behind.
To avoid it, learn about the upcoming eCommerce trends of 2020!
eCommerce Trends 2020
Mobile sales will keep rising
According to Statista, the mobile share of all eCommerce sales exceeded 50% in 2016. It is expected to exceed 70% in 2020 and reach 72.9% in 2021. Surely, you're making a smart long-term business decision when you optimize for mobile.
As mobile payments are becoming more secure, people now feel safe when making purchases on their smartphones and tablets. The process is getting easier, and more devices support new payment methods. As a result, nowadays consumers trust this technology much more than a couple of years ago.
Homepages are giving way to product pages
Website homepages are generally considered to be the storefronts of eCommerce businesses. Therefore, business owners need to optimize them properly to make sure the website visitors feel comfortable. However, nowadays entrepreneurs tend to prioritize other pages.
When Internet users want to find something online (be it a product or information), they usually land on internal pages with product descriptions, useful articles or videos, etc. On the other hand, a lot of people get to the homepage of your site by searching the brand's name in the search field or typing its exact address.
So, one must work harder on those pages designed to convert visitors into customers to make sure they provide the content people are looking for, are easy to navigate, answer all potential questions and provide alternative options if it's product pages.
Video product descriptions
Today consumers (especially the young) prefer watching video descriptions rather than reading them. According to a recent survey, about 50% of consumers want to watch a video when buying personal electronics, household appliances, software, and tools. 27% of respondents feel the same when buying personal care products, while 35% want to watch a video when buying clothes and make-up.
Consequently, in 2020, one should consider using product video descriptions to stimulate purchases.
Voice search trend
As smartphones are becoming an integral feature of our lives, they will continue to play a huge role in search engine optimization and promotion. Moreover, with new technologies emerging, marketers have no choice but to adapt.
When Apple introduced Siri, it seemed like a curious but useless toy. However, the accuracy of voice recognition today equals 95%.
As a result, entrepreneurs will have to optimize their eСommerce sites for long-tail keywords (typical for voiced search), offer new content based on what questions came from this source, etc.
5 Selling through social media
Almost any eCommerce entrepreneur uses social media marketing to some degree. However, social media aren't just useful tools for increasing customer engagement. They are turning into retail platforms by allowing users to buy products directly without having to go to the retailer's site.
From the retailers' point of view, social selling a huge step that eliminates a lot of obstacles between customers and sales. Today a person can purchase something he or she saw in their feed by clicking on the 'buy' button.
Chatbots and private messages
A lot of customers want to ask some questions before buying something. Often, these questions are simple enough, and companies use chatbots and artificial intelligence. Moreover, a lot of buyers expect that their preferred online store offers customers this opportunity.
Chatbots can work 24/7.
They provide quick answers to frequently asked questions.
Chatbots can tell customers about payment methods, delivery guarantee, working hours, etc. You can collect feedback from clients.
With AI systems getting more complicated, this will be one of the eCommerce trends in 2020.
Multichannel engagement
Do you know anyone who has a Facebook account? I mean ONLY a Facebook account. Most people also have accounts on multiple channels: Instagram, Snapchat, LinkedIn, etc. The same goes for shopping because 85% of people aged 18-34 buy online from at least two different platforms.
Therefore, using just one engagement channel is no longer an option for business, and going multi-channel gets vital. To get your share of customers, use several tools, while your business must be available on a variety of social media.
Easier checkout
Did you know that 2 of 3 shoppers abandon their carts during the checkout process? It's a huge number considering these people were ready to make the purchase but changed their minds at the last moment.
According to the Baymard Institute, it happens because of three reasons. First, because of unexpected total prices, especially when they include taxes or shipping fees that were hidden until the last moment. Second, because the online store asks users to create an account. And lastly, because people find the checkout too complicated.
Therefore, businesses wishing to change this have to become more transparent when it comes to pricing and offer a guest checkout option. And online stores will try to make checkouts even simpler, even if it will require them to switch to new eCommerce platforms.
Conclusion
As you can see, the coming eCommerce trends are heavily influenced by technological advances such as artificial intelligence, virtual and augmented reality, big data, etc. The importance of mobile devices continues to play a major role in attracting traffic and successful conversions. Overall, online shopping evolves to become more convenient and engaging which results in extensive use of social media and content marketing.
Don't get left out in 2020, Switch to VPCART 9.0 Today
Comments