Curbside Delivery? The need to know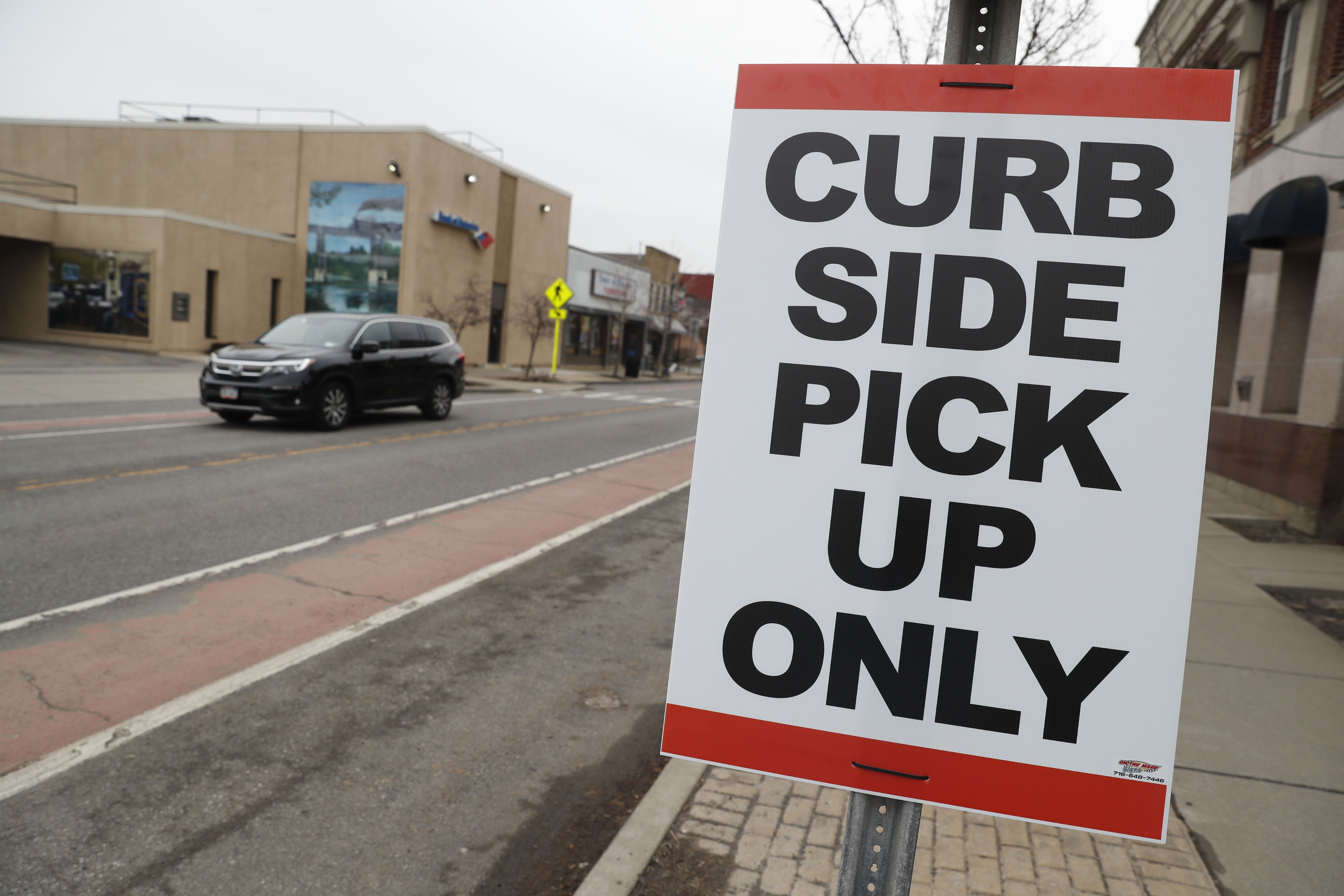 5mins Read
Many online retailers are currently experiencing shipping and delivery delays as they try to keep up with increasing demands amid the novel coronavirus pandemic. With social distancing policies and stay-at-home orders in place for most people around the world, online shopping has become even more popular. Because it is usually a fast, reliable, and contact-free method of getting everything you need, from normal items to home groceries to cleaning supplies.
These have resulted in a swift change of shopping patterns with retailers having to adapt quickly to meet up with their customers' demands. However, these have also created a long-term challenge as the giant retail sector is now accelerating its transition to e-commerce and omnichannel fulfillment.
By providing more flexible or cost-efficient delivery options, a business can satisfy more customers' needs and eliminate several of the reasons for cart abandonment. For e-commerce, delivery options include offering multiple speeds for shipping, free delivery, home delivery, BOPIS (buy-online-pickup-in-store) where consumers can pick up the product at a brick-and-mortar location or locker, and more recently curbside where they can pick the item up without coming inside.
Curbside pickup is a safe alternative that doesn't require you to leave your car, and in some cases, it may be easier than securing a home delivery slot.
In this article, we are doing a deep dive on curbside pickup and delivery, how it might be the right choice to add to your business model and best practices for making it happen.
What does "curbside" delivery mean?
Curbside delivery means that the shipper will bring the package to the expected delivery address, pull the truck up to the front of your house, load the package(s) onto the lift gate on the back of the truck, lower the lift, and push the package(s) onto the sidewalk in front of your house.
How does It work?
A customer completes an order online.

The customer selects a curbside delivery time slot.

The customer pays online by credit card or other payment methods.

The merchant receives the customer's order.

At the designated time, the customer drives up and parks.

Merchant places the order in the customer's car.
That is it
Please note that it is important that you store can sell online, if it does not, you can get started right now.
Benefits of Curbside Delivery to Retailers
Offering a curbside delivery service to your online store doesn't only benefit customers—it can also benefit your business.
1. Increased online sales.
We talked above about how people are appreciating not only faster shipping, but also more shipping and delivery options. By offering more ways for customers to shop with you and receive their merchandise you can improve your conversion rates and customer retention—both great for improving revenue.
2. Better inventory management.
BOPIS or curbside options can allow you to streamline and optimize your inventory management system. If you have a great Payment system that can sync with your e-commerce platform, then you can fill orders from one inventory system and pull orders from your fulfillment center or store shelves.
By having your inventory systems work together, you can have a clearer view of your inventory and analytics. This provides a better customer experience as well because customers will be assured that the items they see online listed as in-stock in your store will be available.
3. Save on shipping fees.
By not physically shipping your items, you're saving not only on the cost of your shipping carrier but also on the packaging involved. Since customers are often able to confirm their order is correct before leaving, you can also likely save on fees related to return shipping.
Tips for creating a solid curbside experience
Here are some tips for making sure the experience is a win for both you and your shoppers.
1. Have a designated in-store location for orders.
Having a place to put orders once they're filled and ready for pickup will help your internal logistics mightily. That way when a customer arrives and notifies you that they're outside, your staff knows exactly where to go to grab their packed order and make the delivery as efficient as possible.
2. Focus on logistics and infrastructure.
Just as important as having a place inside the store designated, you also need to make sure you have well thought out logistics for outside the store. Will you provide certain parking spots for curbside customers? If so, you will need clear signage created. Make sure it is obvious to customers what they should do when they arrive. Do they text a number to let you know they're outside? Do they call? The more you can spell out instructions for them, the more frictionless the experience will be.
3. Provide dedicated employee training.
Make sure all of your in-store employees fully understand the logistics for the new curbside pickup system. Will certain employees on a shift be in charge of monitoring and delivering curbside? What are the expectations for the delivery time? Make sure to document all processes and ensure all employees are trained on them.
4. Have the order ready.
This should go without saying, but nothing will frustrate your customers more than showing up at the designated time, and discovering their order is still being prepared. set the pickup times online far enough out that you know you will have time to fulfill them with your current staff before the customer arrives.
5. Know exactly where your customer has parked.
Will you have multiple spots where customers can park to receive their curbside orders? If so, make sure they are clearly numbered (or otherwise delineated) and signed so your customers can let you know exactly where they are.
6. Promote your curbside delivery program.
You must get the word out about your new curbside delivery program. Include it in a promotional email, your newsletter, and potentially in a pop-up on your site. Make sure to emphasize it on your checkout page as well.
Does Curbside Pickup Make Sense For Your Store?
Now the most important question of all: Is curbside a good fit for your business model? While it's great to be agile and pivot in light of changing circumstances, there are plenty of things to consider before jumping into the curbside.
1. Does it align with business goals?
Is offering curbside something you can realistically do with your current staff? Would it make sense as a temporary offering in light of recent circumstances or would you want to roll it out as a permanent fixture of your business? It's important to consider both your short-term and long-term business goals before making a significant change.
2. Do you have an e-commerce platform for online orders?
As mentioned above, to offer curbside you need both a place for customers to order (an online store) and a place for them to pick up the merchandise. If you don't already have an e-commerce store, it isn't that hard to set one up. Here's our guide (mentioned above as well) to get you up and running quickly.
3. Do you have the parking available at your brick-and-mortar store?
You don't just need a physical store to do curbside, you also need a place for people to wait while you collect their orders and deliver them to their vehicles. Having designated parking spots is ideal. If you only have street parking in front of your store, it's not impossible to offer curbside, but you will have to work out a good logistical system to make sure it is workable for both your staff and customers.
4. What are your competitors doing and achieving?
Are your competitors offering curbside? If so, does it seem successful? Consider secret shopping their services to see how they manage the logistics. Also, if your major competitors aren't offering the option yet, consider the reasons why. Is it because you could be on the cutting edge or because it wouldn't make sense for your industry or customers? Doing competitive research before making a change to your business model is always a smart decision.
Conclusion
Consumers are increasingly asking for more flexible delivery options, so it can be a smart move to make curbside pick up a part of your business. If you currently a VPCART store already and are interested in adding curbside functionality to it, here's a guide on how-to to make it happen.
And if you own a physical store but don't sell online you could get started now
Comments