Covid- 19 And It's Impact on the Ecommerce Industry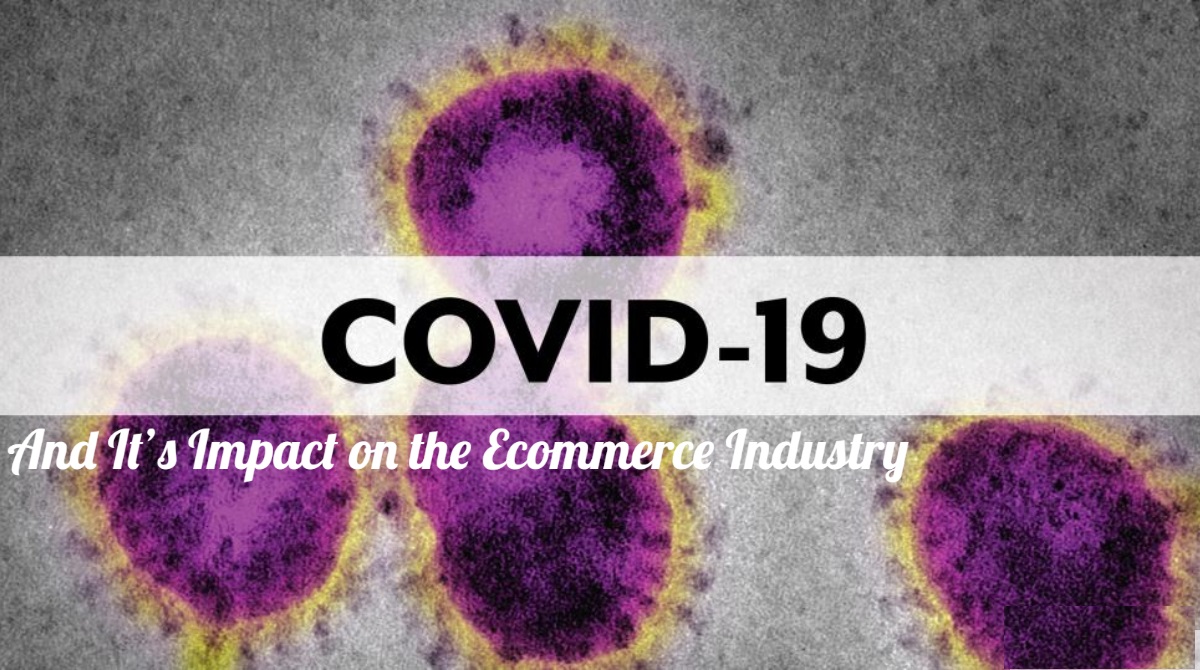 5mins Read
As a result of the top of health concerns, brands across the world are worried about how coronavirus (COVID-19) will impact eCommerce as a whole. According to consulting and research firm Technomic, 52% of consumers are avoiding crowds and 32% are leaving their house less often because of coronavirus. And the stock market has become increasingly volatile.
Ecommerce, B2B, B2C, and brick-and-mortar brands alike are all bracing for the impact that coronavirus will have on their business. In this article, we have collected everything your brand needs to know about coronavirus and eCommerce, as well as what can be done to lessen the blow.
Strain on events
In a bid to curtail the spread of the virus, countries around the globe are extending travel restrictions; this will hurt marketing events across the globe.
Many major in-person events are either postponed, canceled, or virtualized to limit the spread of the covid-19.
Major events like Mobile World Congress, South by Southwest, Shoptalk, Shopify Unite, and Google I/O amongst others have been canceled.
At the beginning of 2020, 41% of marketers said they would be increasing their event budgets this year. On top of that, 53% of marketers consider in-person events and tradeshows the best way to drive engagements and conversions.
From an events perspective, coronavirus has the potential to have a lasting negative impact on budgets, revenue, and sales for the rest of the year. According to eMarketer, the total loss from canceled events will surpass $500 million.
Impact On General Sales
Experts say the long-term impact of the coronavirus cannot be ascertained now. However, many retailers are lowering their sales forecasts for the year. Most affected are retailers that manufacture or supply their goods from China are unsure of how this will affect their supply chain, or how this will affect demand for their products.
47% of retailers expect some downside in revenue due to the coronavirus, according to a survey conducted in March 2020 of 304 retailers by Digital Commerce 360. 33% of retailers say it's too early to tell. However, a majority of retailers, 58%, say the virus will impact consumer confidence, and 22% say there will be a significant impact. Consumer confidence is often used as a measure of how consumers feel about the economy.
Increases Sales For Health Products
If your brand sells items related to hygiene and sickness, you will be seeing an influx in sales, that if you haven't started already. Compared to this period last year, U.S. sales of hand sanitizer are up 54%, with thermometer sales up 34% and aerosol disinfectant sales up 19%. Site search provider Bloomreach found similar increases for its 250-plus retailer clients, such as grocery chain Albertsons Cos. Online sales increased the week of Feb. 22-29 compared with the prior week for health-related items. The coronavirus has increased sales for the following:
Masks sales increased 590% from the week prior
Hand sanitizer sales increased 420% from the week prior
Clorox/Lysol wipes sales increased 184% from the week prior
Disinfectants sales increased 178% from the week prior
Gloves sales increased 151% from the week prior
Bottled/packaged water sales increased 78% from the week prior
Vitamins sales increased 78% from the week prior
Tissues sales increased 43% from the week prior
Hand soap sales increased 33% from the week prior
Toilet paper and paper towels sales increased 26% from the week prior.
The main thing here is to focus on keeping your products in stock and be upfront with customers if there are going to be any delays.
Expect delivery delays for online orders
Not all retailers, however, have had sales gains because of the wealth of problems associated with COVID-19, such as supply chain issues and potentially fewer shoppers in stores who do not want to risk exposure. For example, A shopper who tried to purchase items from Amazon on March 5 received a message warning that increased demand was leading to shorter supply and longer delivery times.
This comes at a time when consumers value fast delivery times more than ever before, with Amazon Prime promising free two-hour delivery for some products. Other major suppliers like Walmart and Target are competing for similar options.
"There are still a lot of unknowns to fully determine the impact of the coronavirus on the supply chain," says Jonathan Gold, NRF vice president for supply chain and customs policy. "As factories in China continue to come back online, products are now flowing again. But there are still issues affecting cargo movement, including the availability of truck drivers to move cargo to Chinese ports. Retailers are working with both their suppliers and transportation providers to find paths forward to minimize disruption."
many retailers have changed their 2020 outlook from a positive outlook to a negative one, as they are expecting sales and revenue to fall. 36% of retailers surveyed this month say their eCommerce business will be down due to the coronavirus, while 26% say eCommerce will be as projected.
What other steps does your eCommerce brand need to take to thrive despite the COVID-19 disruption?
If your store currently has slow page loading speed, its time to switch to a better website host. Then you need to proactively address customers' frustrations and fears (e.g. delivery delays, out-of-stock products, the cleanliness of your warehouse), will support your brand's reputation and encourage customer loyalty.
Tell consumers about the coronavirus protections you are putting in place. On top of that, consider providing your agents with additional training on handling any inquiries with appropriate sensitivity.
Additionally, make sure that your display advertising game is up to par. App downloads (especially of news apps) may increase as people spend an increasing amount of time at home.
And from the VPCART team,
We know these are challenging and sometimes frightening times, but we strongly believe that together, we will get through this.
Please Stay Safe
Special Announcement
For businesses affected by COVID-19 and having problems with paying your regular web hosting fees in your current external host, we have an interesting offer that may be able to help.
You can sign up and migrate to our hosting, we will offer you 3 months FREE OF CHARGE during this COVID-19 outbreak.
So after 3 months, we only will send you the hosting billing.
This is all we can help to keep everybody to stay on their businesses, especially for those using external hosting.
For more information, reach us via https://helpdesk.vpcart.com/user/