Best Brexit Plans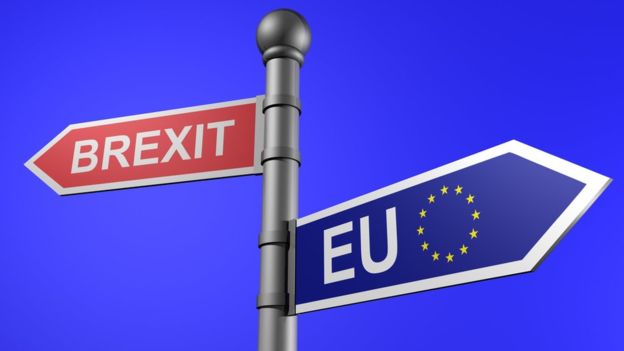 The recent rejection of the EU Brexit withdrawal deal has left a wave of uncertainty and change to the UK business landscape. This action has the general business public wondering on the next steps to take to avoid the looming shadow of Brexit that threatens the livelihood of their businesses.
It has been reported that the United Kingdom is the largest e-commerce market in Europe. According to reports from Eurostat, UK e-shoppers shop more and spend more online compared to shoppers from other EU countries. But with the Brexit deadline around the corner, the major questions begging for answers from every business owners (Especially Online Stores) are: how will it affect domestic retailers and international sellers? Will sellers have to comply with new regulations? Will Domestic EU business have to change their domain identity ownership to be a valid EU owner? Will UK e-shoppers buy more from domestic online sellers as taxes and tariffs apply when ordering from other EU countries? When visa requirements are up what will be the challenges for cross-border e-commerce players who until now have freely hired employees from other Eurozone countries?
In the search for answers, or better thought out opinions, here are three key areas that e-commerce sellers might want to look into now in view of a productive future:
Protect your .eu domain
After Brexit, individuals and businesses located in the United Kingdom will no longer be eligible to register .eu domain names or renew .eu domain names registered before the withdrawal date. Registrars will not be permitted to process any requests for the registration or for the registration renewal of .eu domain names from the aforementioned bodies.
Although it is not yet certain that all .eu domains owned by UK residents and entities will be revoked once Brexit has taken place, there are certain precautionary steps that can be taken to prevent the negative impact of a revocation.
Change your domain identity ownership to be a valid EU owner2)
Buy a domain that redirects your .EU to a .com domain, Check out VP-Cart Hosting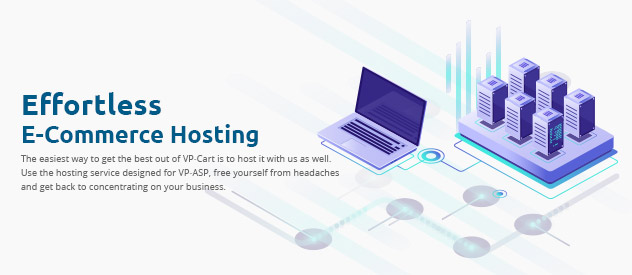 Order fulfillment
For online UK sellers that sell products to consumers outside of the UK, the changes in value-added tax will have an impact. If the UK leaves the EU with no Brexit deal, businesses would no longer have to collect VAT from sales to customers in the EU. No VAT means prices would most likely be lower for products. However, fulfillment and shipping might be slower. This is due to the cross-channel trade disruptions like customs and product conformity procedures.
In case of a hard-Brexit, which seems to me the most likely scenario, experts are expecting some serious disruptions in cross-channel trade since all products will have to pass customs, product conformity procedures, and other disruptors. This means long waiting periods, especially for consumers waiting for their parcels to be delivered. With some product categories already having return rates of up to 50%, the issue of delays will be very important.
Having a solution in place for your customer is the most proactive thing to do in order to make the process easier either way. A software system will implement an automated structure that would look into day-to-day business, speeding up the packing and shipping process, ensuring that your business delivers to customers on time and with less hitch, which is both advantageous in light of Brexit and also favorable by current and future customers.
Tariffs
As an EU member, Britain has always enjoyed the luxury of free trade with other EU and the other EU enabled countries. However, with Brexit underway, e-commerce sellers currently importing goods from the EU, or selling to customers in the EU, might experience additional tariffs/taxes on goods or services. Business for Britain estimates that exporting tariffs would cost British businesses around £7.4 billion a year. Although online stores/SME's are not expected to feel much of an impact as fees would likely be the problem for the customer you're sending goods to unless you decide to pay these import fees beforehand (which isn't advisable). For larger e-commerce enterprise, some consideration and planning will need to occur to ensure you're ready for the tariffs and fees coming your way.
Tips
Might to time to review your pricing policy
Install a shipping calculator on your

platform
An increase in sales in Europe
Critics are predicting that the value of the British pound might drop, becoming one of the worst performing currencies worldwide, imports to the UK have become more expensive, while British goods and exports have become cheaper to shoppers in Europe. In this case, experts are expecting a sharp increase in sales especially for online UK stores that are considering the European MarketPlace.
Tips
Ensure your store has an auto-enabled language translation features, and
It is time to install multiple currencies support.
Thank you for reading, we want to hear back from you. Kindly drop your comments or contribution
https://ec.europa.eu/commission/priorities/digital-single-market_en
https://www.forbes.com/sites/ninaangelovska/2019/01/15/how-will-brexit-affect-ecommerce-will-cross-border-ecommerce-slow-down/#76d7f7c98ca6
http://www.netimperative.com/2019/02/how-will-brexit-affect-ecommerce/
https://www.ionos.co.uk/digitalguide/domains/domain-news/eu-domains-and-brexit-what-will-happen/
Comments