4 Tips to Reduce Shopping Cart Abandonment
Gareth Sales
Monday, February 11, 2013
In the ecommerce world,
Shopping Cart Abandonment
is the equivalent of falling at the last hurdle, you've attracted visitors to your website, they've filled up their shopping cart and just before they enter their payment details to complete the purchase they exit your site. Damn.
There are numerous reasons why people abandon their carts, unexpectedly high shipping costs are often reported as the most common cause along with customers who just generally don't feel confident about your store and/or the products they are about to purchase.
Below are a few tips on how you can increase conversion rates in your online store.
Clearly Display Shipping Costs
The number one cause of shopping cart abandonment is unexpectedly high shipping costs that only appear at the checkout stage.
Don't make customers nervous about shipping fess and times – let them know straight away by prominently placing shipping information in your product pages.
Instead of offering free shipping on everything, increase your store's average order value by offering free shipping over a set amount.
Many online retailers think it's a good idea to hide high shipping rates until the last possible moment however this doesn't make sense in my opinion, after all it's better to lose a customer because they can see you have high shipping charges rather than lose a customer who would have been willing to pay the high fees but left from fear of the unknown.
Include Detailed Product Information
Ensure that all of the information a customer could possibly want to know about your products is right there on the product page. Have you received an email / call from a customer enquiring about details of a product? If so, add that information to your product pages so future customers don't get put off by the lack of information.
Social Proof is a great way to build trust with your customer, if they can see that others have purchased and enjoyed your products, they are much more likely to purchase themselves.
Encouraging product reviews is a great way to enforce social proof but even this relatively new marketing method is becoming dated. Something which I've seen several fashion stores begin to do is allow customers to send in photos of themselves wearing / using their products products.
Blackmilkclothing do this well as shown in the screenshot below: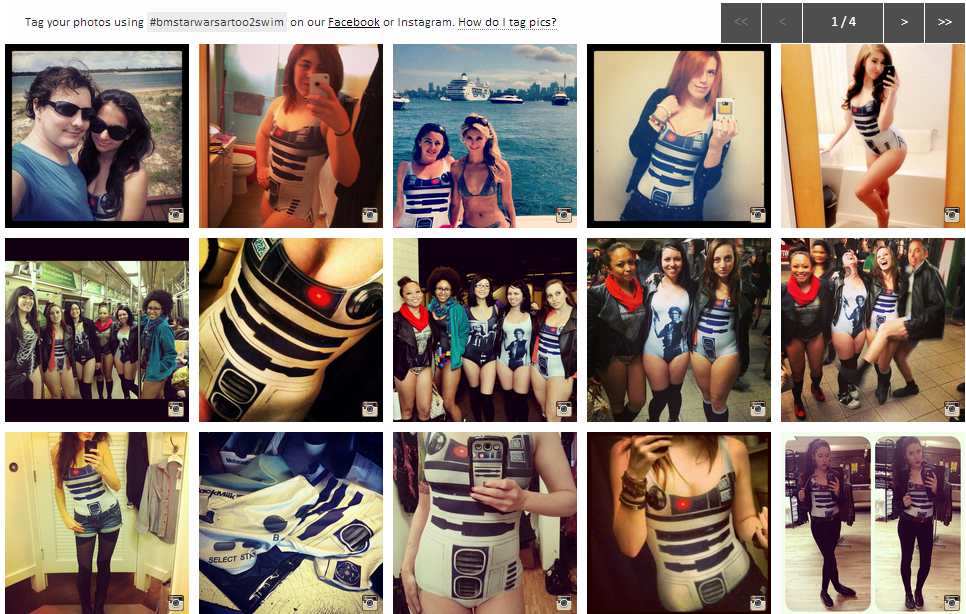 While using professional photos works great, allowing your customers to upload their own images is a unique and free method of promoting your products.
You can combine this with social media marketing by holding a competition such as 'most creative use of a product' with a gift voucher for the winner.
Show-off Your Products With Product Videos
Adding video content is the latest buzz in content marketing but many are put off by the idea of doing it. It's much easier than you think and sets you aside from your competition.
Videos allow you to display your products in a way not possible with photos, you can even ask your customers to send in videos of themselves using your products to take social proof marketing one stage further!
I would recommend you try out at least one of these ideas to see if it increase your conversion rate. Entering better product descriptions is a worthwhile task as it will also boost the SEO of your store.
VP-ASP Shopping Cart
If you found this article useful, help us out by sharing it using the links below: