2019 USPS MAILING SERVICES PRICES
Tuesday, January 22, 2019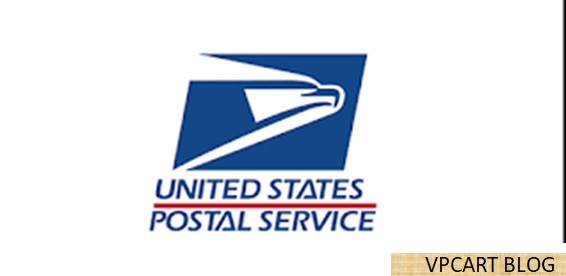 The United States Postal Service USPS has proposed an annual rate change on stamps and other services, and this is expected to take effect from January. 27, 2019.

Over the years the USPS has reviewed it prices in order to meet up with expected demands while being able to meet its revenue target. In 2018, the Postal Service recorded a net loss of $3.9 billion, an increase of more than $1 billion over the losses it suffered in 2017 (Where it recorded $2.7billion). Overall volume declined by 3.2 billion pieces, which includes a 3.6 percent decline in first-class mail volume – its main source of revenue if you recall in 2017.

If favorably reviewed by the PRC, the new prices will include a 5-cent increase in the price of a First-Class Mail Forever stamp, from 50 cents to 55 cents. The single-piece additional ounce price will be reduced to 15 cents, so a 2-ounce stamped letter, such as a typical wedding invitation, will cost less to mail, decreasing from 71 cents to 70 cents.

In 2018, the Postal Service recorded a net loss of $3.9 billion, an increase of more than $1 billion over the losses it suffered in 2017 (Where it recorded $2.7billion).

Once Approved Mailing Services product prices will increase 2.5%

This is expected to take effect from January 27, 2019
The Mailing Services price changes since 2016

Product

Jan- 16

Apr-16

2017

2018

2019

Letters (1 oz.)

49 cents

47 cents

49 cents

50 cents

55 cents

Letters additional ounces

21 cents

21 cents

21 cents

21 cents

15 cents

Letters (metered 1 oz.)

48.5cents

46.5cents

47 cents

50 cents

Outbound International Letters (1 oz.)

$1.12

$1.15

$1.15

$1.15

$1.15

Domestic Postcards

35 cents

34 cents

34 cents

35 cents

35 cents

The domestic Priority Mail Retail Flat Rate price changes since 2016

Product

2016

2017

2018

2019

Small Flat Rate Box

$6.10

$7.15

$7.20

$7.90

Medium Flat Rate Box

$11.95

$13.60

$13.65

$14.35

Large Flat Rate Box

$16.35

$18.85

$18.90

$19.95

APO/FPO Large Flat Rate Box

$14.35

$17.35

$17.40

$18.45

Regular Flat Rate Envelope

$6.65

$6.70

$7.35

Legal Flat Rate Envelope

$5.75

$6.95

$7.00

$7.65

Padded Flat Rate Envelope

$6.10

$7.20

$7.25

$8.00
Already approved by the Governors of the Postal Service, this recent review would have
Priority Mail Express rates will increase by 3.9%

Priority Mail rates will increase by 5.9%

Mailing Services product prices will increase by 2.5%

First-Class Package Service will move to zone-based pricing
Now how does this affect you as a business owner with an ecommerce platform? We can confirm there is no need for any major code changes right now as it is just the returned rates that has changed as it is expected that these new rates will keep the USPS competitive, giving them more room to improve on service performance.
That being said, it might be time to get onboard with an effective e-commerce platform that offers additional shipping modules with an efficient Order Tracking System that allows you contact your customers regarding delivery or shipping. The VPCART 9.0 gives you possible shipping options at no extra rates, in fact there is no API or code changes needed on this rate increase.
To all our existing clients, we got you covered but for those that do not use USPS yet and wish to install VPCart you can download via the link below
https://www.vpasp.com/sales/addons800.asp
References
https://pe.usps.com/PriceChange/Index.
https://about.usps.com/news/national-releases/2018/pr18_086.htm
https://about.usps.com/news/national-releases/2015/pr15_056.htm
https://about.usps.com/news/national-releases/2016/pr16_082.htm
Comments